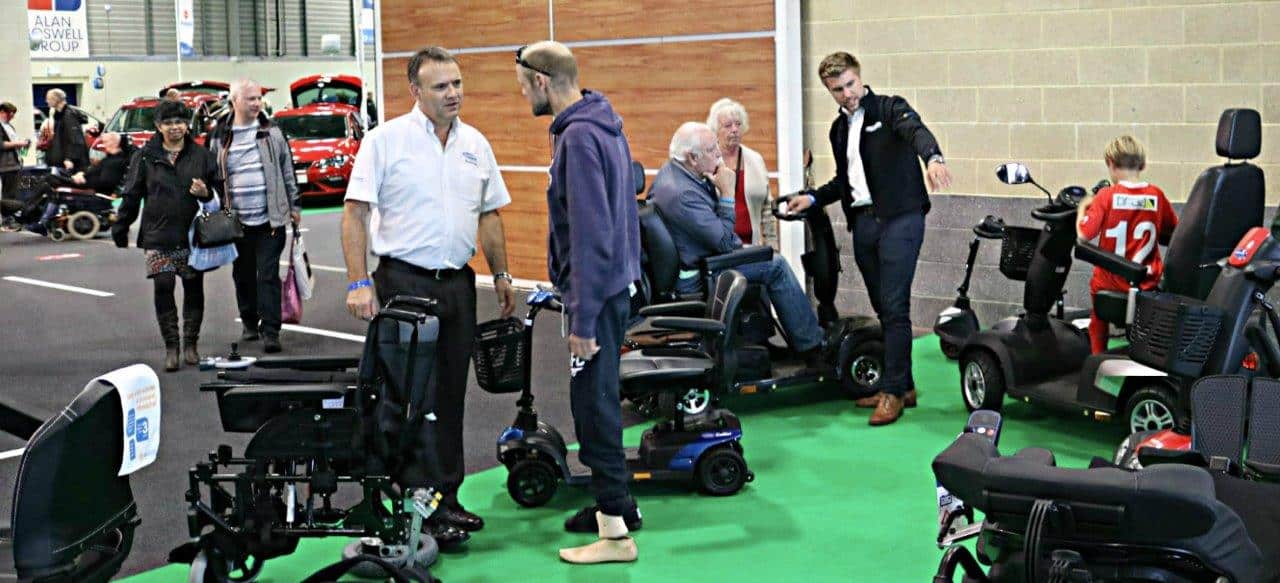 The Motability One Big Day event in Peterborough was a great success with many people attending to find out about motoring through the Motability scheme as well as trying out some of the latest, scooters, wheelchairs and powerchairs and adaptive cars.
A great success
Easy Mobility Services were invited to join the Invacare stand to display and advertise their extensive range of products available on the Motability scheme.
The event was a great success helping to educate not just the visiting public but also making us aware of different needs and requirements that may arise in the future. The event hosted a large variety  of vehicles available through the Motability Scheme, including:
More than 50 cars from 13 different manufacturers.
More than 30 scooters and powered wheelchairs.
Adaptations from a wide range of adaptation companies
Around 15 Wheelchair Accessible Vehicles.
Advice about the Motability Scheme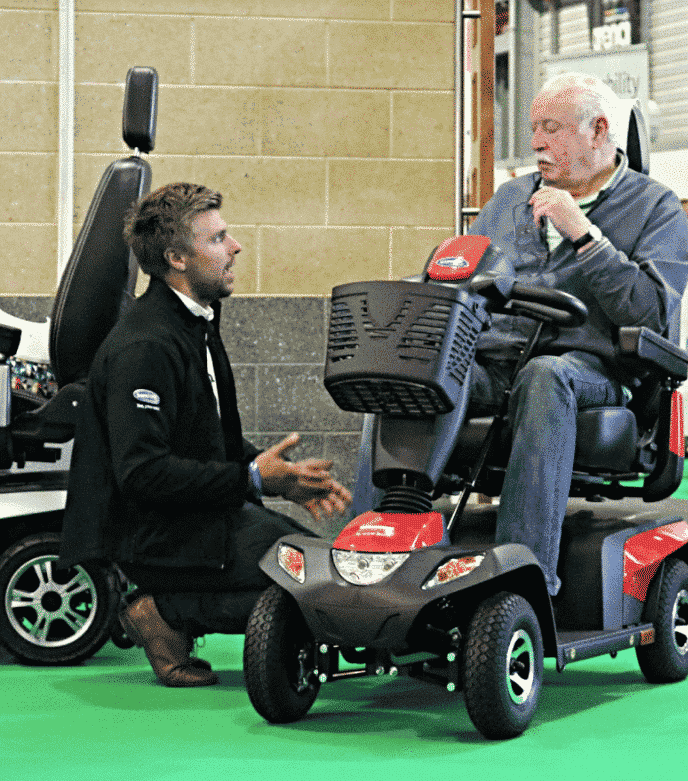 People visiting The Motability One Big Day event were able to test drive adapted and non adapted cars, chat to Motability advisors including Ben Upson, Manager of Easy Mobility Services in Colchester, who were on hand to answer questions.
Visitors were also able to meet the Mobility Scheme partners Kwik Fit, RAC and RSA Mobility, together with advice from The Forum of Mobility Centres and Disabled Motoring UK.
A free hot or cold drink was available for every visitor together with Children's entertainment and chance to win an iPad mini in the free prize draw.
The Motability Scheme's worry-free lease package
A brand new car, scooter or powered wheelchair every three years.
An affordable and wide range of choices.
Breakdown assistance at no extra cost.
Insurance, servicing and maintenance
Up to two named drivers for your car.
Tyre and windscreen replacement.
A dedicated UK-based Customer Services team.
Reliability and peace of mind
Easy Mobility Services would like to thank Invacare and the organisers of The Motability One Big Day Event for a great day and chance to meet some amazing people.