For the stairlift to get low enough for a person to sit on, often the stairlift has to extend past the bottom of the staircase, however this can sometimes intrude on a doorway or passage. Below are the different methods in which keeping the bottom of the stairway clear is achieved:
Hinged & powered hinged track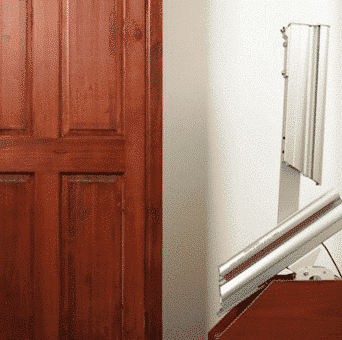 A hinge track can be folded back on itself to allow clearance at the bottom of the staircase. A manual hinge requires the user to physically raise and lower the end of the track, however an assisted gas strut hinge makes this process easier.
A powered hinge track activates automatically when the stairlift is moving using the control toggle. When not in use it can be folded away by simply holding the button on the remote. The benefit of a powered hinge track is there is no physical drain on the user as it is done automatically using a motor system.
Slide track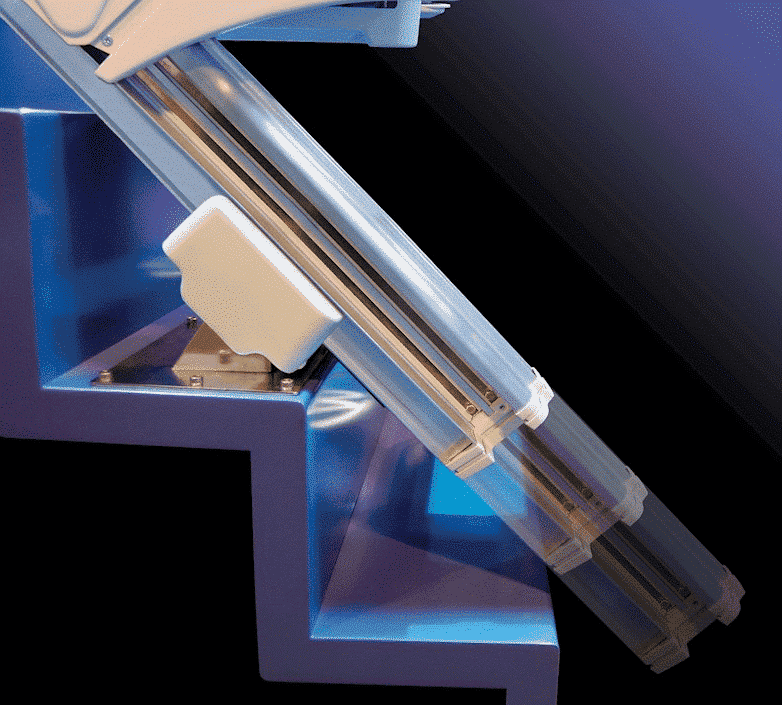 A slide track is a solution provided only by Handicare, for use with their own Simplicity range.
There is no hinge involved the track moves up and down the staircase at the same time the seat is in motion, extending the track at the ends when needed and leaving the doorway clear when not.
It is similar to the powered hinge in that it's automatic when the control is activated, but there is also a built-in sensor at the ends to stop the slide track if an obstruction is in the way.
Drop nose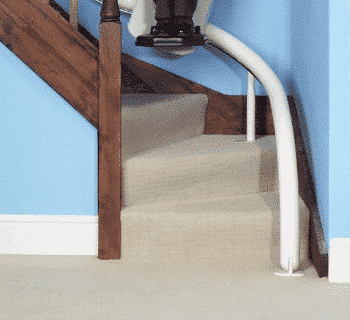 Drop Nose track is a simple curved tube, in certain specific circumstances the tube will finish closer to the stairs, this removes the need for a hinged track.
Whatever type of rail whether it is a hinged, slide track or drop nose that is best suited for you can be discussed with our friendly engineers to make sure it is the right solution.