Meet our expert and friendly team members based at our mobility shops across Essex.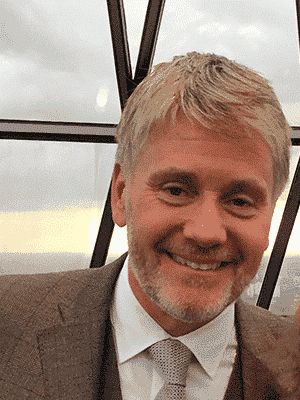 Paul Vicary
Managing  Director
Paul founded Easy Mobility Services nearly two decades ago. He has driven the growth of Easy Mobility Services to five retail stores with a significant service and repair department covering the whole of East Anglia.
Paul oversees all our Retail Outlets and Stairlift sales which make up a considerable and growing element of Easy Mobility's service portfolio.
Paul's knowledge and understanding of the industry are second to none.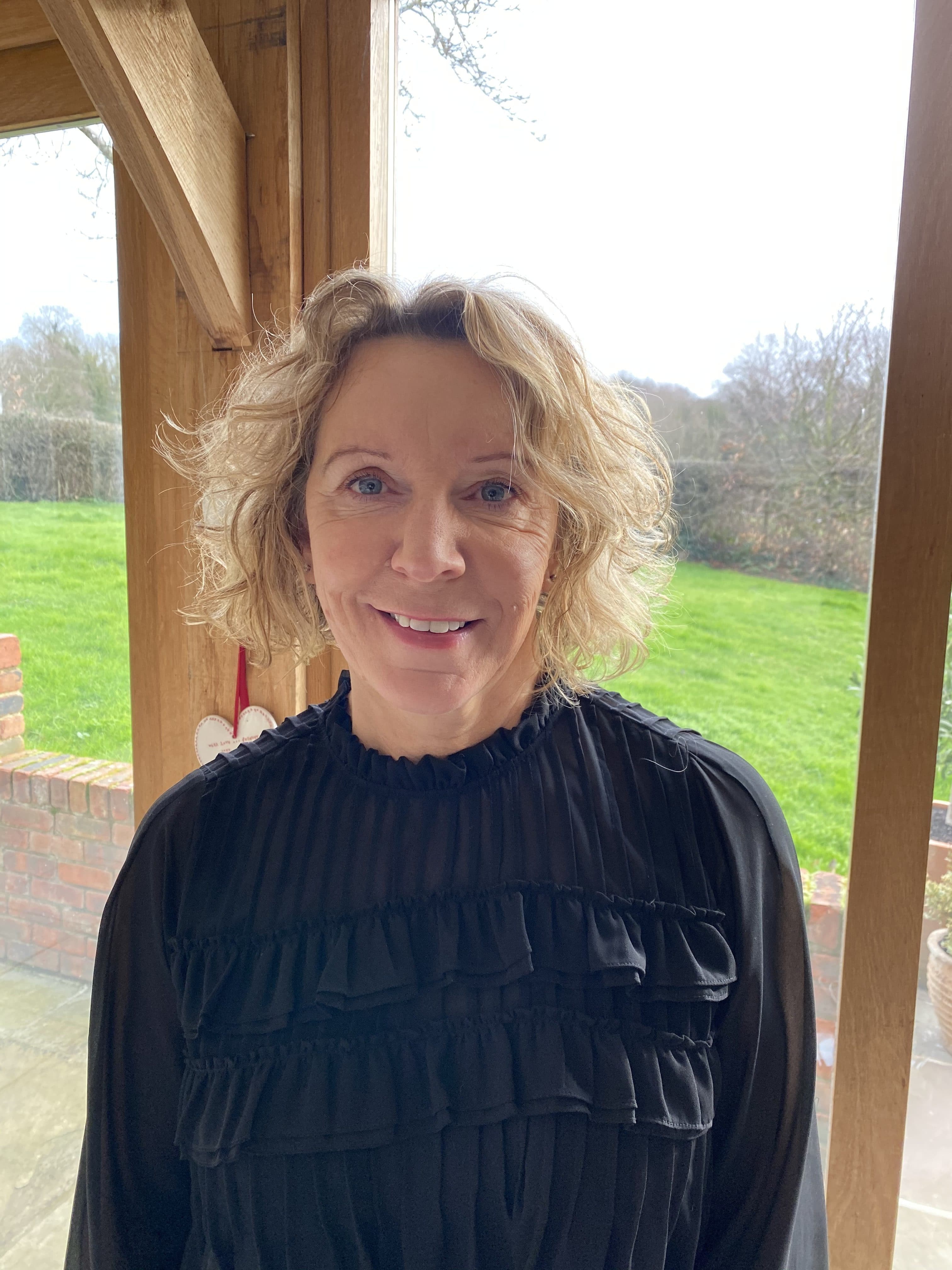 Julie Vicary
Marketing Director
Julie's background in media and marketing has proven itself invaluable to the growth of Easy Mobility.
Since joining her well promotional and advertising campaigns have both increased the company's footprint in East Anglia and awareness of the products and services we provide.
Julie oversees all Easy Mobility marketing and chances are, if you know who we are, Julie will have played a part.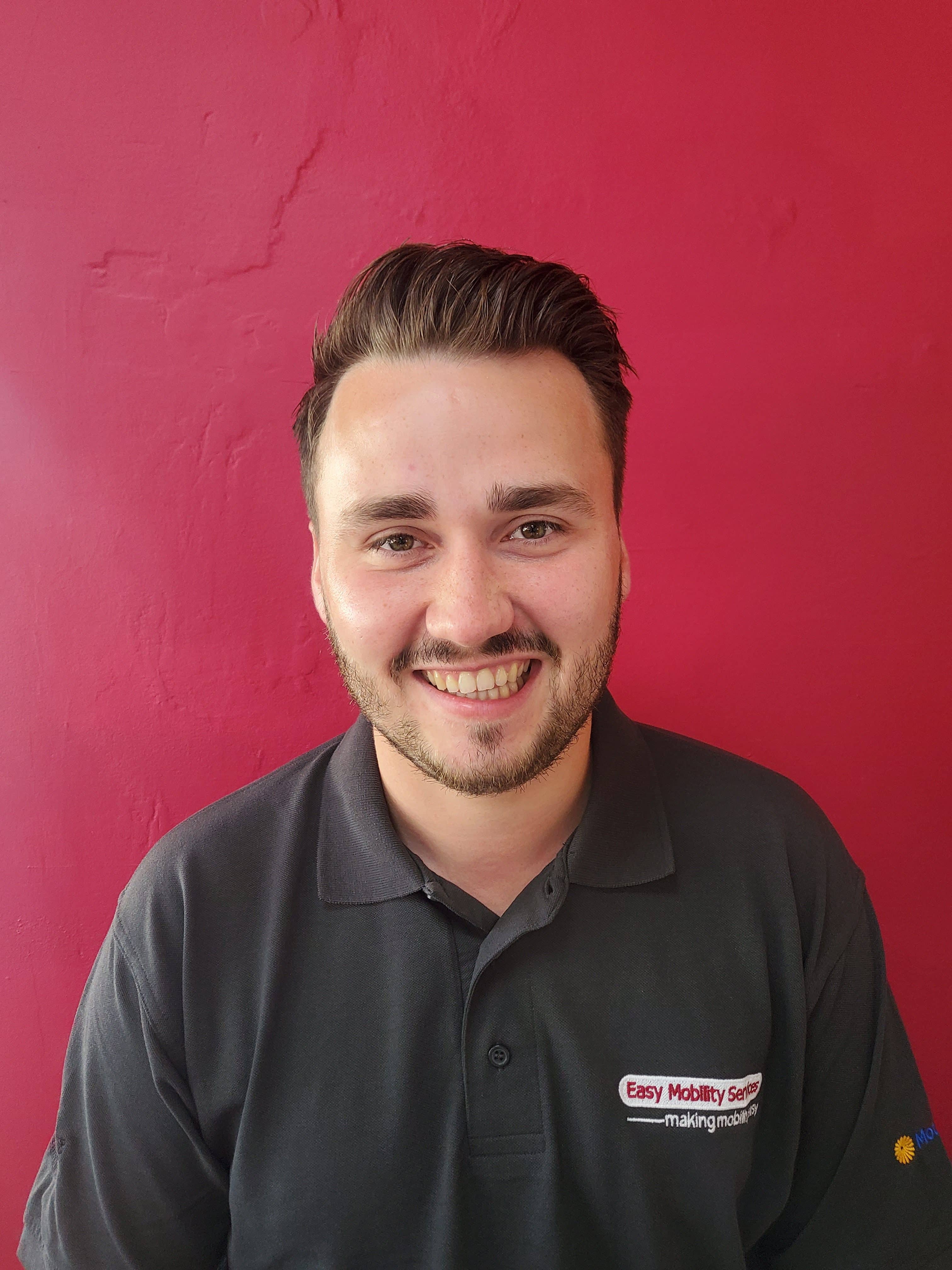 Paul McLaughlin
Accounts and Finance Manager
I joined Easy Mobility in October 2015 whilst studying for my AAT qualification, qualifying in the summer of 2016. I am now studying towards a CIMA qualification.
My job role includes overseeing most aspects of our accounts, including running our accounting software, and also helping out in other departments of the business when needed.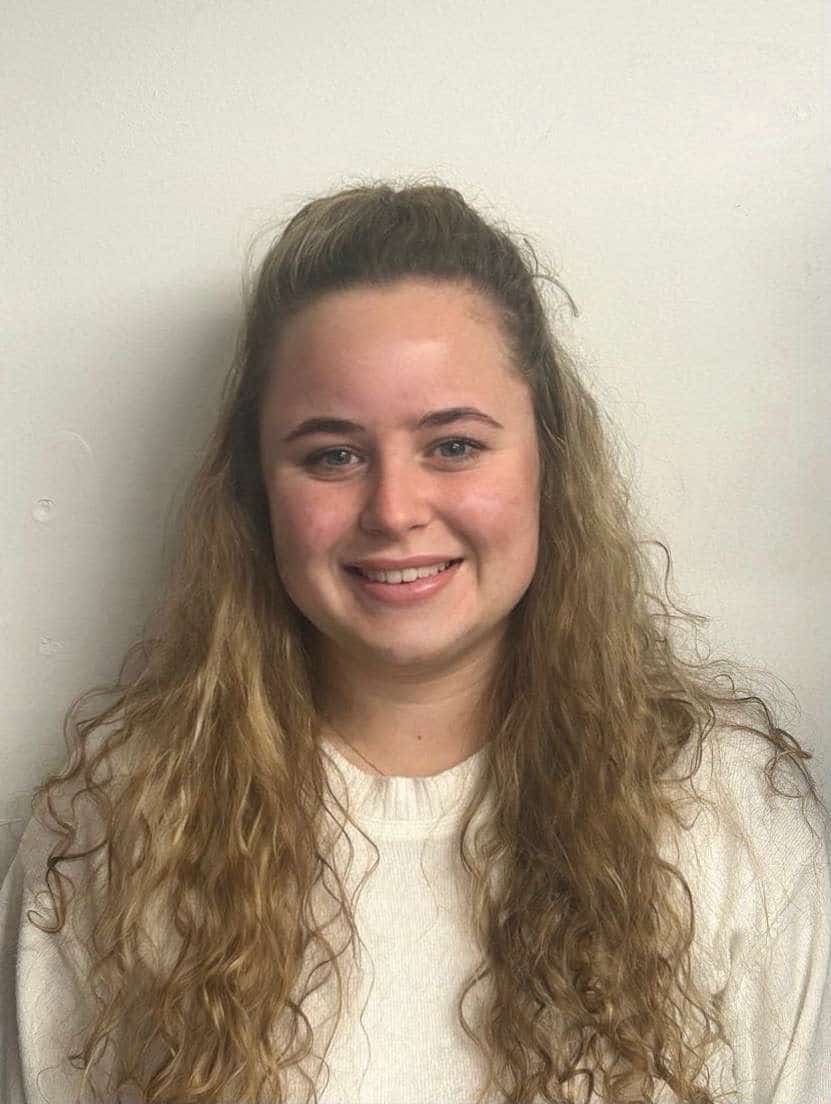 Ellie May
Accounts Assistant
I started working at Easy Mobility in October 2022. I am currently studying to complete my qualifications, with the ambition to qualify in further courses after.
Having worked in accounts previously, Easy Mobility is giving me new opportunities and helping me enhance my knowledge.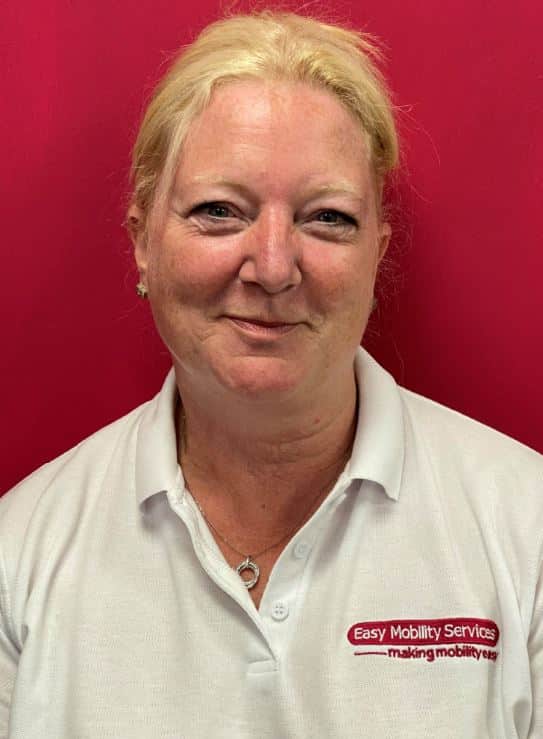 Roger Dixon
Manager Clacton-on-Sea
I have been in the mobility industry for 20 years now and with Easy Mobility Services since the late noughties. I have been the Clacton store manager for around 2 years now and I am thoroughly enjoying the challenges the role provides. It's so rewarding being able to offer solutions to help those with mobility and or daily living difficulties to improve their quality of life.
It's great to often work alongside other healthcare professionals with the refreshing and ever-expanding mobility product range we offer. There are times when I'm not in the office, as I am out fighting crime and restoring order to the great town of Clacton!
Dan Kershaw
Assistant Clacton-On-Sea
I've worked in the retail industry for 25 years. My passion and priority is the community that we serve. I take pride in what I do "We ensure we provide the right aid or product to suit our customers and that they leave with an aid that will support them and also hopefully improve the quality of their life.
I joined Easy Mobility Services in January 2023 and I thoroughly enjoy the role and the rewards it provides, knowing I can assist someone with daily living aids.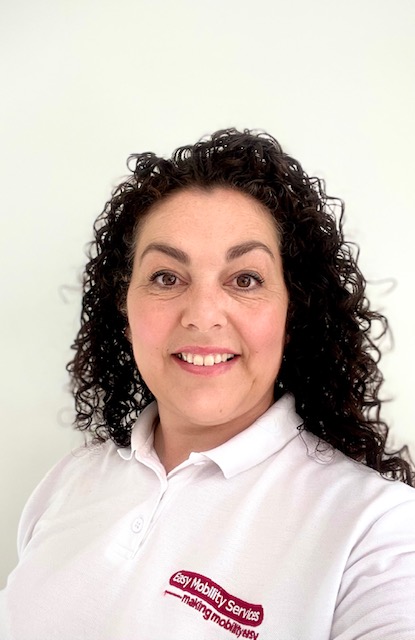 Melissa Gilbert
Manager Colchester
I joined Easy Mobility Services in 2021 to manage the Colchester branch, having come from a varied yet unfulfilling publishing background.
Having cared for my mum, I understood the importance of making her as comfortable as possible and I am keen to help other families do the same.
Whether in the shop or visiting their homes, our customers are of key importance to us and ensuring they have a positive experience is paramount.
At the weekends I can be found lying in my hammock with a glass of something bubbly and my cocker spaniel Ruby at my side.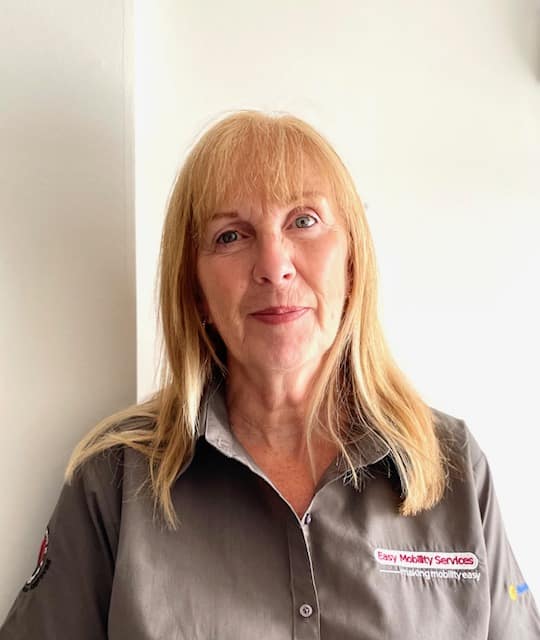 Pat King
Assistant Colchester
Pat has been with Easy Mobility Services since its takeover of Colchester Mobility in 2014.
Her many years working in assisted living and considerable product knowledge have made Pat a valuable asset to both Easy Mobility Services and more importantly to our customers.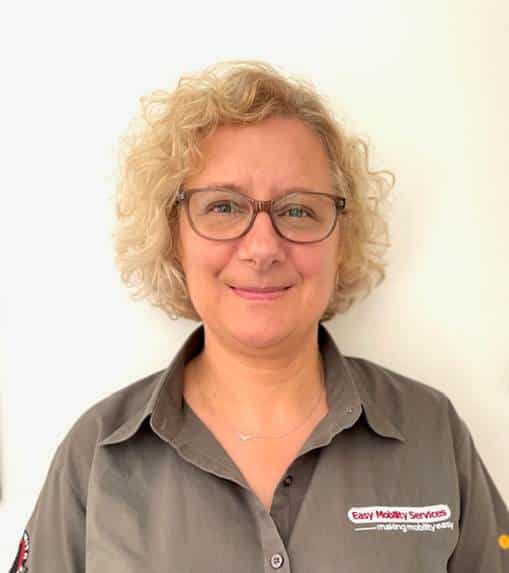 Dawn Casson
Assistant Colchester
Joining in May 2022, Dawn is one of the newest members of the Easy Mobility Services Colchester team. Dawn's commitment is borne of experience and empathy, entirely reflecting the Easy Mobility Services ethos!
'What's most important is that the customers are happy with our service and receive what they need when visiting our mobility shop. Having worked as a carer I relish helping people to live independently. I also spend time volunteering alongside the Activities Coordinator at a care home in Colchester.'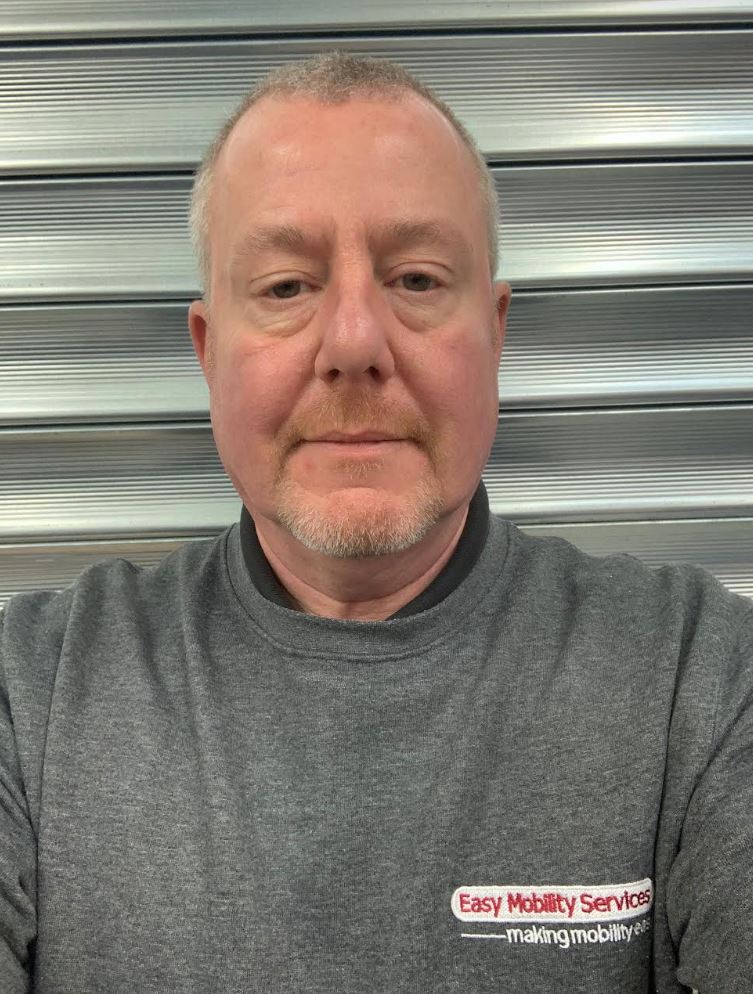 Dave Burgess
Warehouse Operative
I joined Easy Mobility Services in August 2023 after spending over 30 years in the retail sector. I am very excited to bring my experience and be a part of this award-winning family-run business.
We strive to achieve excellent levels of customer care and professionalism whilst still providing that all-important personal service.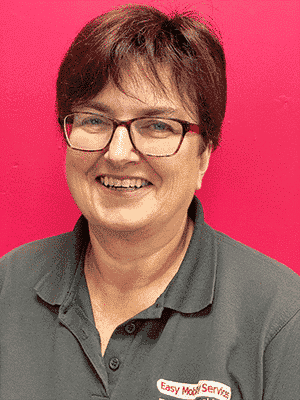 Jill Hedgecock
Braintree Store Coordinator
I joined Easy Mobility Services just over a year ago as a part-time assistant and became Manager at Heybridge store in May 2019.
I have had years of experience working with all ages and disabilities through volunteering with the British Red Cross and working in a school with children with varying mobility problems.
After nursing both parents and in-laws I feel I can empathise with carers and hopefully give good advice on how to make life more comfortable. 
John Jacobs
Operations Support Lead
John is a former solicitor and Head of Community Services for the national charity Rethink. When offered the opportunity to become part of the company, he jumped at the opportunity.
"Easy Mobility Services thrives on its integrity and customer care. I'm incredibly privileged to work with a team that epitomises those values."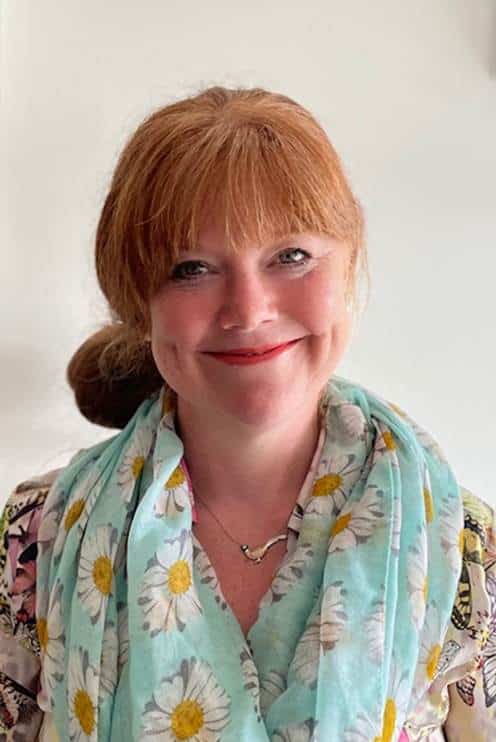 Davina Gray
Customer Service
I look after our customers ensuring their stairlifts, mobility scooters and wheelchairs are looked after and serviced.
As a happy farmer's wife and Mum to a beautiful daughter, I spend most of my time breathing in the country air, driving a tractor and enjoying my garden.
Richard Bennett
Project Coordinator (Stairlifts)
Richard joined our team this year as our new Stairlift Project Manager following a 40-year career in the public sector.
He enjoys engaging with people from all walks of life and the opportunity of offering them a solution to their particular mobility issues.
He also brings a wealth of first-hand knowledge of mobility challenges through personal family experience.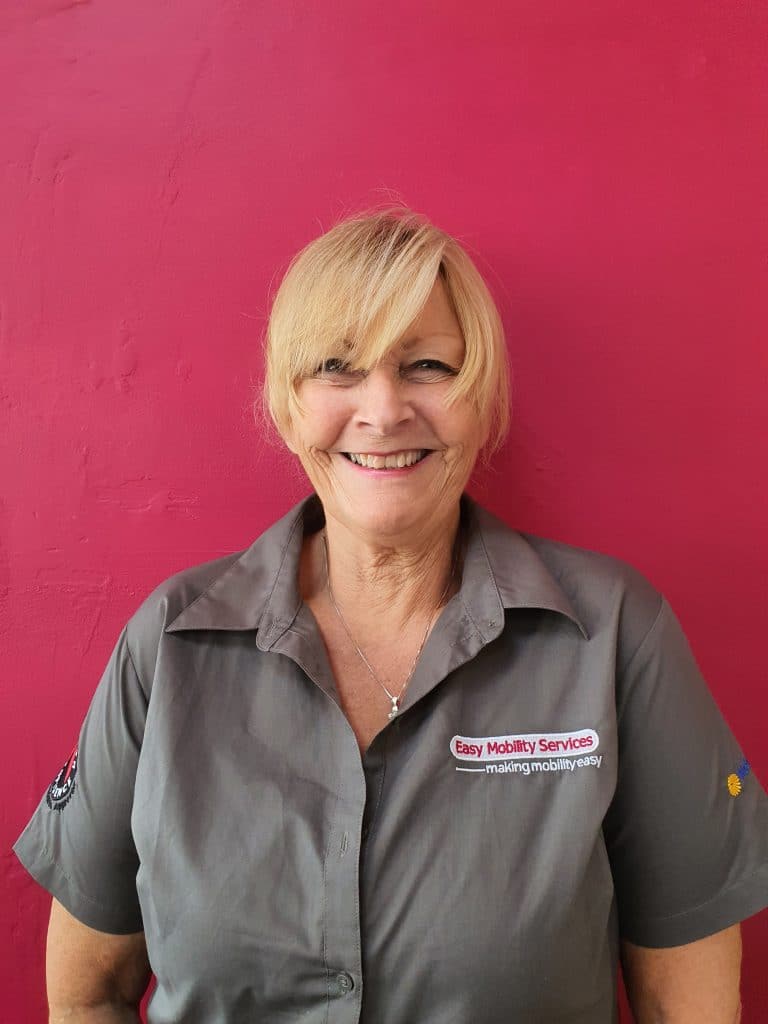 Carole Brame
Operations Coordinator
Carole plays an important role at Easy Mobility Services, managing the engineering and delivery diaries for the entire company.
Carole ensures everyone one is where they should be and our products are delivered on time, fully checked and ready for our customers.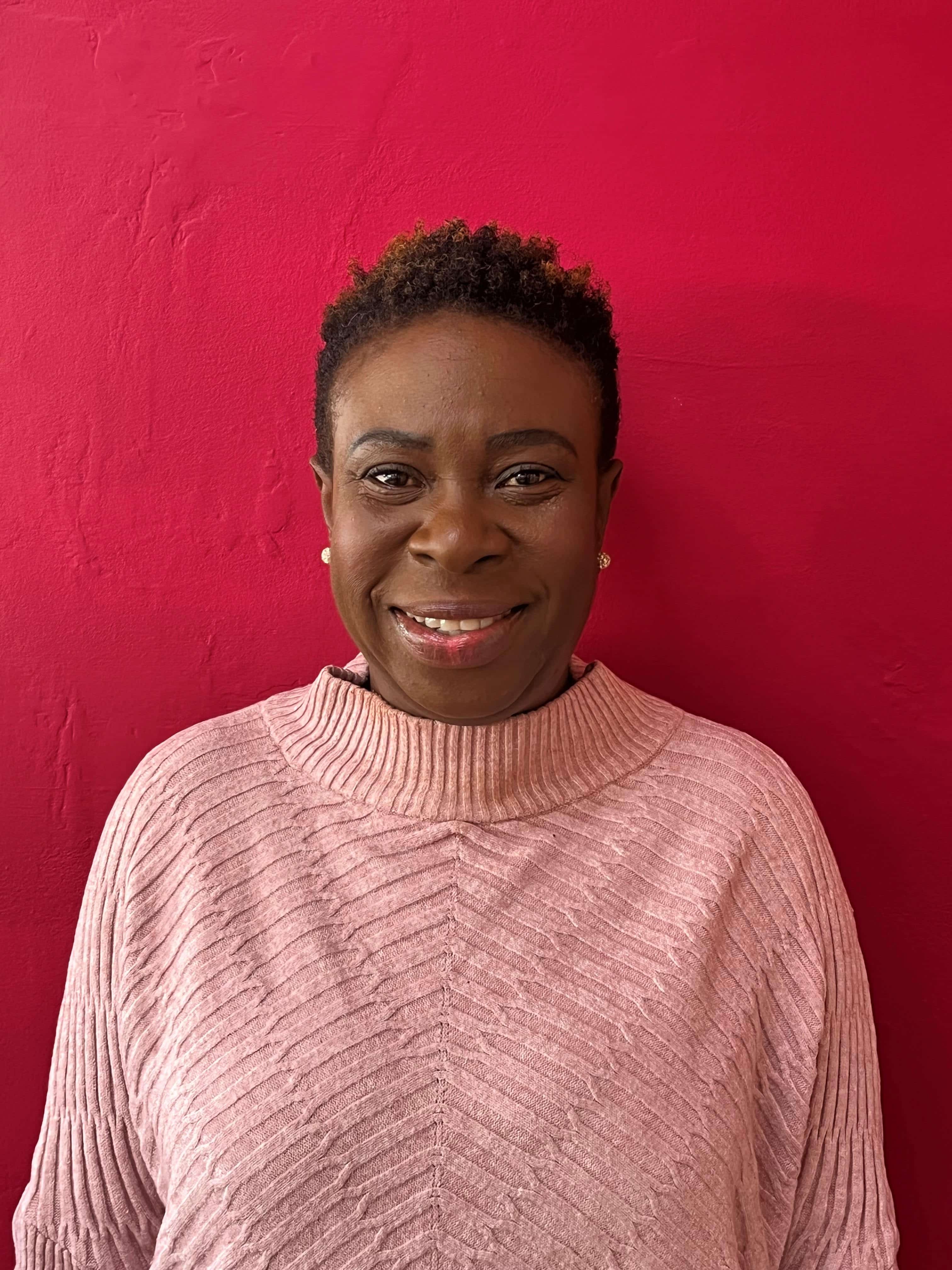 Rita Osiebe
Operations Coordinator
Rita recently joined the team at Easy Mobility Services, after 22 years in the Court Service and Recently as a Logistics Coordinator at another Mobility Company.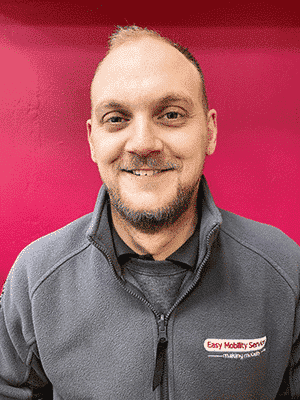 Alex Mather
Lead Engineer
I've been in the Mobility industry for over 11 years, fixing and maintaining scooters, powerchairs, stairlifts, and many other Mobility products.
I trained as a specialist technician with one of the UK's renowned manufacturers and I am now proud to bring that expertise to our Easy Mobility Services customers.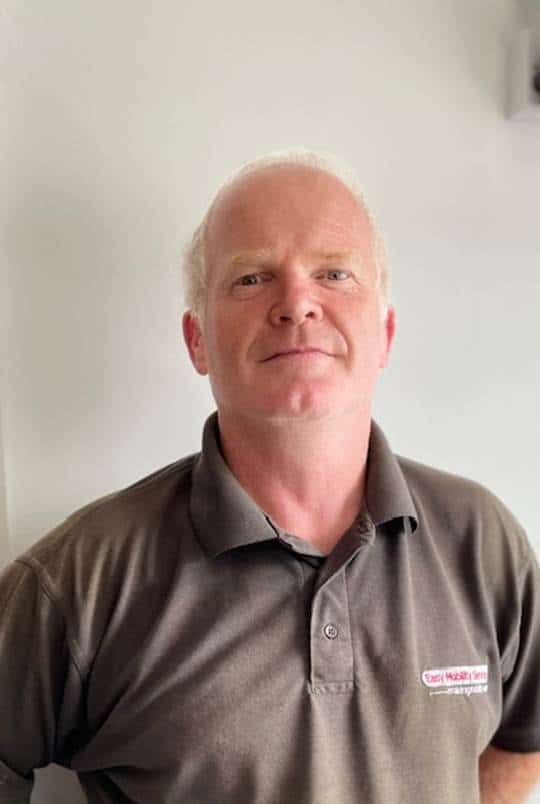 Kevin Slattery
Engineer
Kevin joined Easy Mobility Services in September 2021 from his previous role installing 'through the floor lifts'.
Outside of work Kevin is a member of his local running club and recently completed his first marathon.