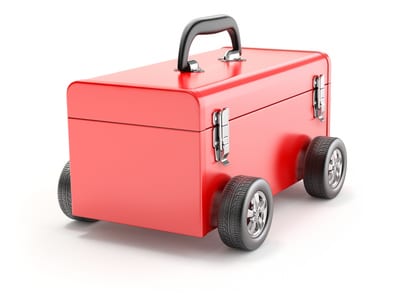 Our service department is a busy thriving department with a dedicated and expert team of engineers. They cover the county dealing with servicing and maintenance for various mobility and disability equipment which can be  as diverse as a lost key for a mobility scooter to a stairlift breakdown.
Our engineers are industry trained and CRB checked and their vans are well equipped with all the tools to manage on-site servicing, which means customers have the convenience of not having to leave their homes.
We deal with most emergencies on the day they are reported to us, but with a few days notice we can book a service at your convenience. We are able to cover most of East Anglia.
Mobility Equipment Service & Repair
---
Products that need servicing and maintaining include scooters, throughout the whole range from travel and mid-range scooters, through to large 8 mph road-going scooters, ensuring ongoing reliability and confidence. We service manual and electric wheelchairs also service and repair curved and straight stairlifts.
SPECIALISED POWER CHAIRS
WHEELCHAIRS TRANSIT AND SELF PROPELLED
RISER/RECLINER ELECTRIC CHAIRS
HIGH PROFILE ELECTRIC BEDS
STAIRLIFTS STRAIGHT
STAIRLIFTS CURVED
ALL PARTS ARE GUARANTEED FOR TWELVE MONTHS
In our servicing department, we hold a large range of tyres, inner tubes and batteries which are all available to purchase. It is our responsibility to inform you when your service is due and we will call, or write and then organise a suitable date to come to your home and carry out the service or repair of your mobility equipment.
Our policy is to inform our customers either by phone, or letter of part prices before ordering.
What Does our Service Cover?
---
When a service to a mobility scooter is carried out we check;
Tyre treads-tyre pressures
If applicable-front and rear lights and indicators
Battery conditions
Steering and suspension.
Lubricate to get rid of your scooters unnecessary squeaking.
All general safety-related items to maintain the safe and reliable use of your mobility scooter.
When Servicing a stairlift we check:
---
The track and rail for damage
Check covers and seat
Check upper carriage cutout for operation
Lower carriage cutout for operation
Check footrest safety edge top and bottom
Check charging voltage-connections to batteries
Circuit board connections are tight
Check wiring is clear of moving parts and crush point
Clean all track rollers, check for wear and tear and security
Check motor brushes
Check charging pads are aligned and finally run and test lift for at least 4 runs.
With all-electric mobility equipment upkeep is important whether you have a scooter, an electric wheelchair, a power chair, or a stairlift we highly recommend annual servicing.
Collection & Disposal
---
When customers buy a product from Easy Mobility Services we are able to collect unwanted items from customers homes. Our current rates for collection are:
Rise and Recline chairs £45.00
Non-mechanical chairs £30.00
Sofas £45.00
Beds £45.00
Mechanical beds £50.00
Why use Easy Mobility Services?
---
Easy Mobility Services are very proud of the reputation of our service department and the customer satisfaction we deliver. The honour of being accredited with the buy with confidence scheme which is trading standard approved based on their survey regarding our customers' satisfaction with Easy Mobility Services.