Your mobility scooter is not just important to you for your mobility, it is also a significant investment and needs to be treated with care.
Our Recommendations for Mobility Scooter Care
Whilst your scooter is covered by the manufacture's warranty there are certain things you can do to avoid unnecessary call outs and potential problems. Here are the most important ones: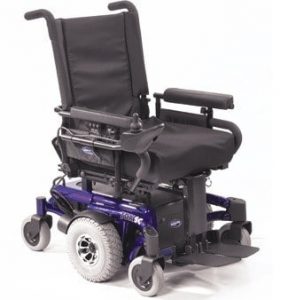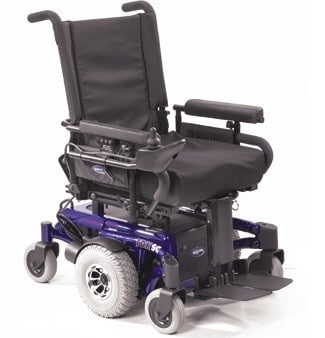 Look after the battery
Check the tyres regularly
Make sure that front and rear lights work
All accessories are fitted securely
Caring for your Mobility Scooter Battery
Mobility Scooter Care starts with taking proper care of the battery. This will help prolong its life, and also ensure that you get the best use out of it. Battery life will vary greatly depending on use, but you should expect to get around 2 years use out of a good quality battery.
New batteries work best when they have been "fully cycled" a few times. This means letting the charge run down and then fully recharging them. You must be careful not to leave yourself stranded with no battery, but try to avoid "topping" up the battery too often.
Ideally you should let the batteries charge fully without interrupting the process. Might be easiest to let them charge over night.
Finally, keep the batteries dry and store them properly when not in use.
You will find full instructions about battery care with your scooter and you should always follow those instructions.
Tyres
Just like a car, your scooter will be more efficient and safer with the tyres correctly inflated. Over inflating the tyres will cause them to wear out prematurely and may lead to damage. Under inflated tyres and less efficient and prone to splitting along the side wall.
Light Bulbs
Generally speaking replacing light bulbs will not be warranty work, and unless you are on a service plan will be your responsibility. Check your documentation and make sure they are working.
Accessories
Either fitting the wrong type of accessories, or fitting them incorrectly can cause damage to the scooter as well as the accessory. In some instances it could even lead to injury.
Keeping your mobility scooter well maintained will not only prolong its life, but makes good financial sense as you will improve its residual value. Meaning that you will save money when you come to trade it in or sell it.
As well as the above points we recommend keeping the scooter dry, cleaning it regularly (particularly in the winter months) and replacing any damaged parts promptly.
If you have purchased your mobility scooter from Easy Mobility Services and need any advice about care or fitting accessories please do not hesitate to contact us.