Thank you
Hi, just wanted to thank you for sending us the Kymco gas strut so quickly, very much appreciated.
Elaine
Sincere gratitude and admiration
I have just collected the New Road King mobility scooter from Tony the New Street Shop Chelmsford Manager. I wish to place on record my sincere gratitude and admiration for the way that, as in all my previous contact with Easy Mobility over several years, your customer service goes well beyond what might be expected from a busy organisation. Many staff have served me to the highest standards, and I hope you will publish this testimonial, as others who would do business with your company are sure to agree with me!
Tony Millett
Very pleased
We were very pleased with our purchase of a riser recliner and would certainly recommend the company to our friends.
Excellent after sales service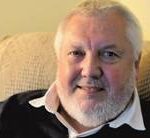 Easy Mobility Services have done it again! I had a problem last week with scooters offside rear collapsing after going down a very small kerb and managed to get it home in one piece.
Rang you and you were busy with a customer but managed to speak with Steve who came out about 4 hours later and managed to find a similar bracket on his van to the one that had snapped and after a bit of filing/drilling managed to get me up and running and today has just left after fitting a new component.
Steve really is such a dependable man and follows your own and your companies excellent after sales service and work ethic plus he is always friendly and polite. I really can't thank him enough he is a credit to your organisation…………….please thank him again for me.
I am always recommending you without any fear of comebacks.
Disabled people like me depend so much on transport  and clearly you recognise this, believe me many do not.
Very Best Wishes to you all
Brian Mister MBE
Happy Bunnies
Hi Ben and Paul
Mission accomplished! Many thanks to all of you for your input into this situation –
To Paul for coming up with the solution –
To Ben for expediting it –
To Brendon for fitting the stairlift and retrieving the redundant one –
And finally to the young lady in the Cressing shop who realised my predicament when I phoned, and pressed all the right buttons.
Thanks again – there are now two happy bunnies in Ash Grove.
Best regards
Robin
Great Service!
Hi Claire
The chair work on Friday went well & all seems to be fine now.
Many thanks for sorting things out.
Your company provides great service
Kind regards
Mark Harper
Personal touch with absolute professionalism
Dear Ben
Cliff and I would like to thank you for your prompt and willing response following accidental damage to his electric wheelchair yesterday. It is such a relief to have it back in working order.
The prospect of being without the wheelchair for any length of time made us realise what a difference it has made to both our lives. For Cliff, it has opened up opportunities to get out of the house and to feel part of the community again, to the extent that we have booked a short holiday knowing that he will be comfortable and have access to places we visit.
For me, apart from the reassurance of knowing that Cliff is safe and comfortable, it means an end to the back strain and frustration I used to experience in trying to go anywhere with the manual wheelchair.
The time and care you spent measuring up and assessing Cliff's needs when we purchased the wheelchair earlier this year was well spent. The wheelchair provides more comfort and support than any armchair and can be positioned to enhance his posture, which is a huge benefit. I also appreciated the time you spent providing  'driving lessons'! Cliff is now able to come with me on walks to the local shops and, together with the wheelchair-adapted car we have purchased, it means that journeys are no longer something to be dreaded.
I would recommend Easy Mobility Services to anyone in a similar position.  You manage to combine the personal touch with absolute professionalism and exceptional pre and after-sales service.
With regards
Cliff and Linda Knights
Thank you so much for the total care that you have given me
Dear Paul
I have been meaning to write to you, but just have not had time as I have been given freedom after many months of being housebound, I am rarely seen at home now.
I thought that it's time I made the move and bought a scooter, and I am so pleased that I visited your mobility centre and received the care and attention you gave me in buying a scooter that fulfils my health needs.
The time you gave me as to the Midi XLS Kymco and the information regarding all matters concerning the scooter has been invaluable, the attention regarding the delivery, visit and care shown on our practice run was as much as anyone could possibly ask
This Scooter has changed my life, I have been housebound for months and have an Airedale dog that needs exercise, and above all, I needed to get out of the house.   I am out every day with my dog, enjoying every day, meeting people.
The dog has plenty of exercise, he walks and trots alongside with no trouble at all, in fact, he guards the scooter jealously and sits by the shed in the mornings waiting for 'Madge' (the scooter) to appear.
Paul, I thank you so much for the total care that you have given me, which is not often found these days, Thank you
Lucy Rouse
I Can't Speak Highly Enough of Your Staff Member
I went into the Clacton store on Monday and would like to send an email based on the service I received from a young lady called Amanda.
As soon as I entered the shop a lady that worked there, whom I now know to be called Amanda gave me a lovely warm smile and came over as it was clear I wasn't sure what I was looking at.
I'd been set the task of finding out prices of new scooters for my 92 yr old grandmother.
I can't speak highly enough of your staff member, not only did she know her knowledge but also informed me of weekly payment plans as she's on disability. She put me at ease on every area and explained things I wasn't clear on and recommended other areas that may also help her around the home.
I work in retail myself and cannot say how much of an asset to your company Amanda is, she went above and beyond and took the time that most wouldn't have. She's very welcoming and warming and I shall certainly be recommending people visit the shop and see her for things they may need due to her lovely service.
Please pass on my heartfelt thank you to her.
Yours sincerely
Nicola Heap