The Karma Agile wheelchair brings you the very best in comfort, style, and performance and sets the pace for lightweight wheelchairs.
Packed with options the Agile wheelchair is easily configurable to be both self-propelled and transit with its quick-change wheel option.
A vast range of configuration options
Take a look at the wide range of configuration options for the Karma Agile wheelchair to suit each individual's needs and requirements.
Adjustable Rear Wheels Axle
There are more ways than one to roll your Agile.
By adapting the rear-wheel extension plate, you can configure the position of the rear wheel axle and optimise Agile's maneuverability for stability or efficiency.
One Frame, Three Rear-wheel sizes
The chair frame is compatible with 14", 22", and 24" rear wheel sizes. Go from a transport chair to a self-propelled wheelchair by adjusting the conversion plate and switching the rear wheels. Your logistic plan has never been so easy.
Easy Transfer with Agile
The Agile was designed with users and carers in mind.
The standard flip-back armrests make moving from side to side easy and quick. The 80º removable footrests ensure a safe transfer into and out of the wheelchair.
Optional upgrades include the flip-back, height adjustable armrests and elevating footrests. Many options are available based on each individual's needs.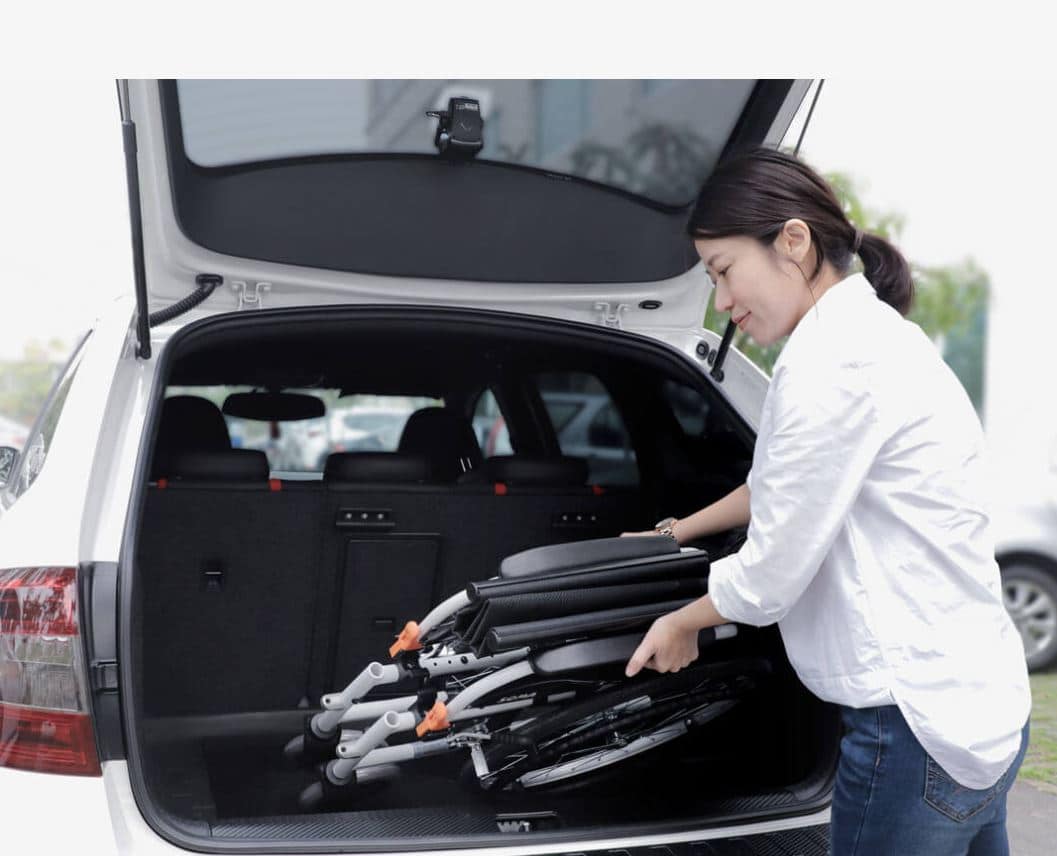 Compact Size with Foldable Backrest
Agile comes with a rigid or foldable backrest.
With the backrest and seat folded, the chair's compact size reaches 76cm (length)* 78cm (height), making it very convenient to carry and travel with.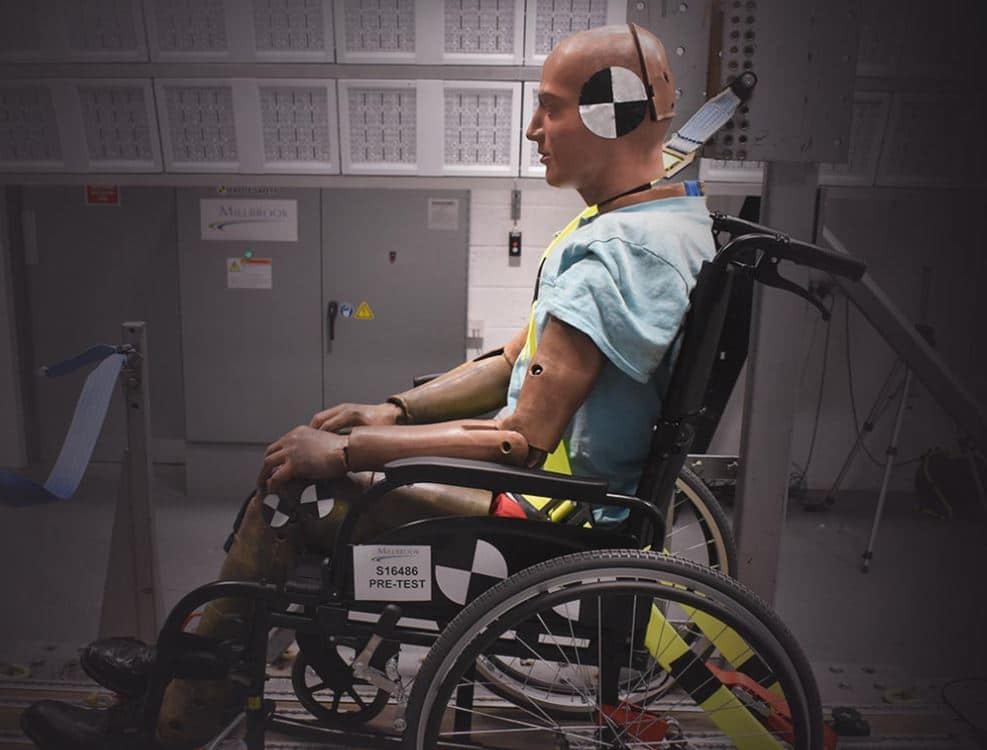 Crash Test Approved
Agile is approved for transportation in accordance with ISO 7176-19. This means it is suitable to be used as a seat in a motor vehicle for transportation.
Karma Agile wheelchair dimensions:
Seat
Seat Width 16" (405mm) 18" (455mm) 20" (505mm)
Seat Depth (mm) 410 / 460 410 / 460 460
Seat Height (mm) 480 / 505 480 / 505 480 / 505
Wheels
F/R wheels F: 7", 8"
R: 14", 22", 24" F: 7", 8"
R: 14", 22", 24" F: 7", 8"
R: 14", 22", 24"
Backrest
Height (mm) 430 / 510 430 / 510 430 / 510
Armrest
Height (mm) 220 220 220
Total Weight (kg) 12-14.1 12-14.1 12-14.1
Max. User Weight (kg) 125 125 125
Overall
L x W x H (mm) 1050*590*920 1050*610*920 1050*640*920
Overall Collapsed
L x W x H (mm) 1050*270*920 1050*270*920 1050*270*920
Crash Tested Yes Yes Yes