The C500 KeySafe provides a secure way to store keys for convenient, guaranteed access.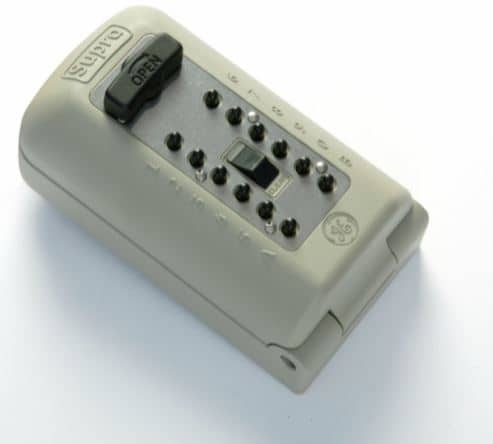 It has been designed following extensive consultation with users. The security of the C500 is the highest level ever awarded to a key safe in the UK, achieving LPS1175 level 1 accreditation, equal to a front door of the same standard.
As a result of this security rating, the product has achieved Police approval through the Secured by Design initiative. The C500 KeySafe is made of heavy gauge stainless steel and a thick zinc-alloy shell. It has a double-wall construction.
A stainless plate around the buttons adds additional security and is scratch and fingerprint-resistant. The heavy-duty locking mechanism uses a long-travel bolt, making it extremely pry-resistant.
A clutch mechanism prevents the handle from being forced open. If the C500 is locked and the handle is turned with force, the handle slips and turns easily without opening. Just turn the handle back to the closed position until it clicks to re-latch the handle.