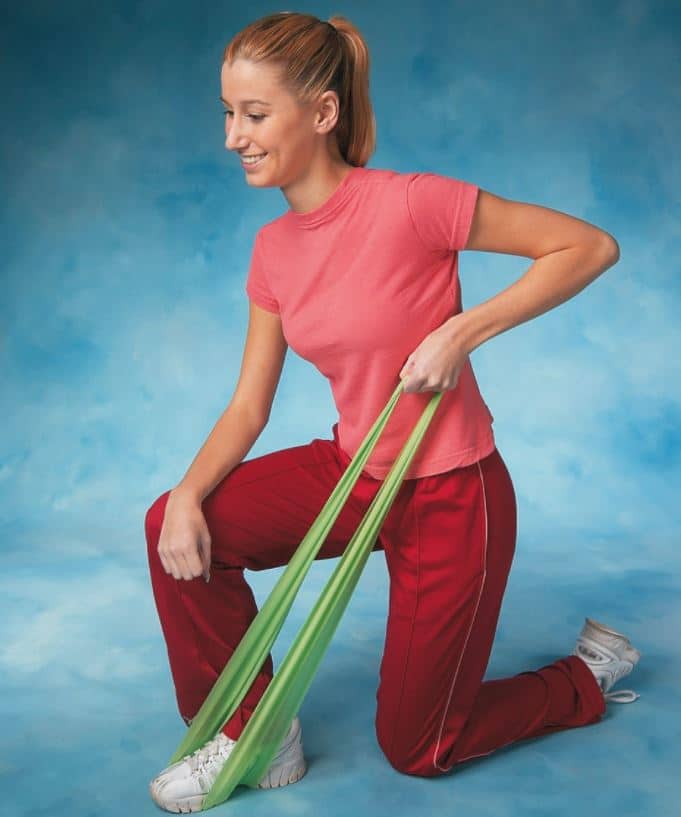 The Over Door Exercise Pulley helps improve your range of motion and coordination following CVA. The stronger arm pulls the affected arm up in a measured stretching motion.
Useful for slow, passive stretching. Ideal for a home range of motion routines. Large handles are easy to grasp. A cuff-style weight can be added to one side for more resistance and to build muscle strength. (Weights sold separately).
The 8′ (2.6m) rope can be adjusted easily for proper fit. Two models are available. Over Door Exercise Pulley with Extended Metal Bracket positions the pulleys 15″ (38cm) away from the door to give the client more room to move.