From moving around the home safely to being mobile out and about, mobility walking aids can provide that extra assistance when required.
Our mobility walking aid range includes several different models catering different needs so you can choose the one that best suits you. We provide state of the art mobility walkers, all designed to improve stability, and increase support for your lower limbs.
We currently stock two brands of mobility walkers.
Uniscan Mobility Walking Aids
Uniscan are the UK's leading walking aid manufacture. Their products are unique and innovative. Their walkers are ultra-lightweight and all come with a 2 year guarantee.
Uniscan products off you a choice of 3 or 4 leg walkers, a range of colours plus a choice of walking frame width and breaking system.
Drive Mobility Walking Aids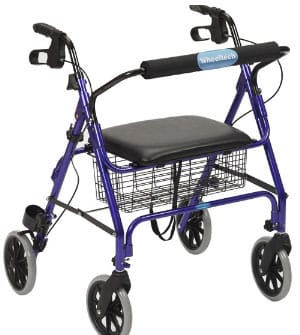 We also stock Drive walkers. Drive has an extremely diverse range of products to match your needs. With such a vast amount of choice, you are sure to find a walker that you feel comfortable with.
If you would like any more information, please complete our online product information request form.
Alternatively please visit one of our showrooms to view our products, or discuss your needs with one of our friendly, and knowledgeable sales staff.