The AJ Way Blenheim and Chatsworth Riser Recliner Chairs attempt to match user needs as closely as possible. There is a strong emphasis on practicality of design, and Blenhiem and Chatsworth Mobility chairs can be made to measure.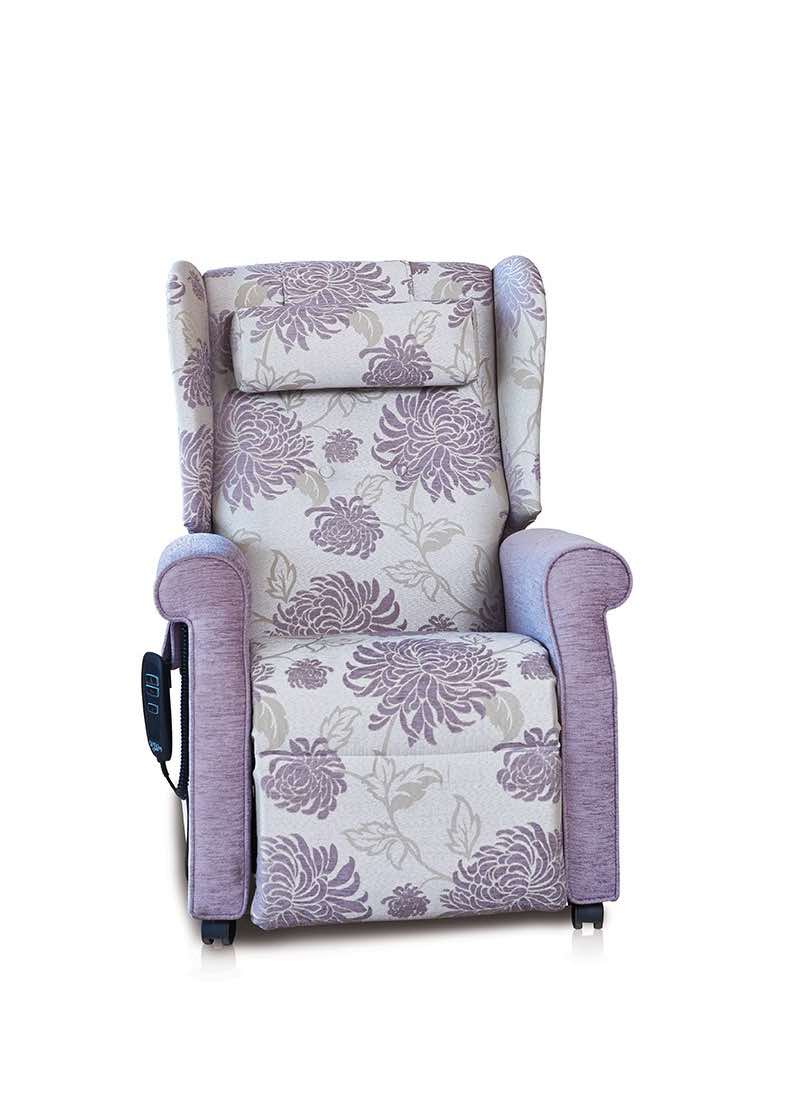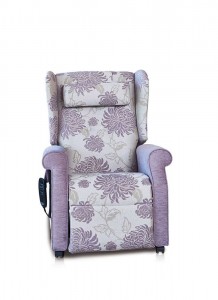 Both models have three backrest options (button back, waterfall back and firm wing back),ensuring our customers will always be comfortable.
AJ Way offers a range of accessories (including head rolls and arm covers) and has possibly the largest range of fabrics available to suit either domestic or care environments.
AJ Way have been manufacturing electric riser chairs for over 78 years and have a solid reputation for quality and workmanship.
The Blenheim Range from AJ Way
The Blenheim range of electric chairs feature tilt-in-space design powdered by a single motor.  These stylish, petite, chairs can be custom fitted to help ensure the correct positioning and user comfort.  The high backrest options help achieve the right level of support whilst reclined.  The armrests are designed to offer maximum support to the user whilst rising from the chair.
The motor action is design controlled by a two-button controller that enables the tilt-in-space functionality.  The Blenheim has the following options:
Enhanced sitting position thanks to the ProBax™ technology
Detachable leg-rest pillow
Choice of armrest styles, including Wooden hangrips (optional)
Choice of 7 backrest styles
Wide choice of soft covers
Maximum user weight 20.5 stone (130kg)
The Chatsworth Range
The Chatsworth rise and recline chairs are the big brother to the smaller Blenheim chairs.   Described as a mid-size chair, the Chatsworth also has the single motor 2-way tilt-in-space design.
The tilt-in-space functionality maintains the user in their initial sitting position throughout the recline motion.  This chair has the facility to vary the lift and tilt to suit the users requirements.  The standard settings can be adjusted to achieve a higher flatter lift.
The Chatsworth has the following features and options:
Choice of arm rest styles
Choice of backrest styles
Emergency lowering device
Wide choice of soft covers
Maximum user weight 25 stone (160kg)