The Tri-Tip walking stick ferrule has a large three-pronged base that provides improved balance and stability to the user compared to standard walking stick ferrules. The ferrule is easy to fit on the end of a walking stick or walking cane and allows it to stand freely by itself for convenience.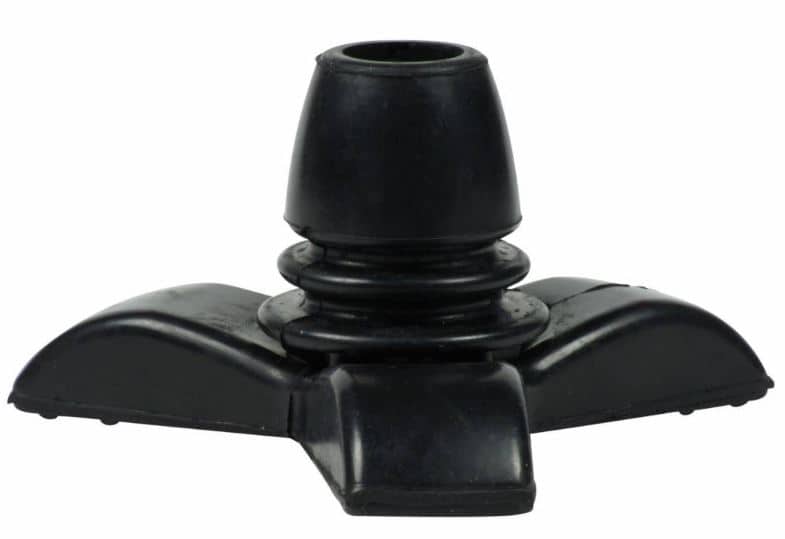 The ferrule will flex and bend as the user walks reducing the impact and shock through the hand and wrist and relieving any discomfort.
Triple Tip Walking Stick Ferrule Dimensions
Fits most walking sticks with a diameter of 19mm.