Sherborne Lynton Rise & Recliner Chair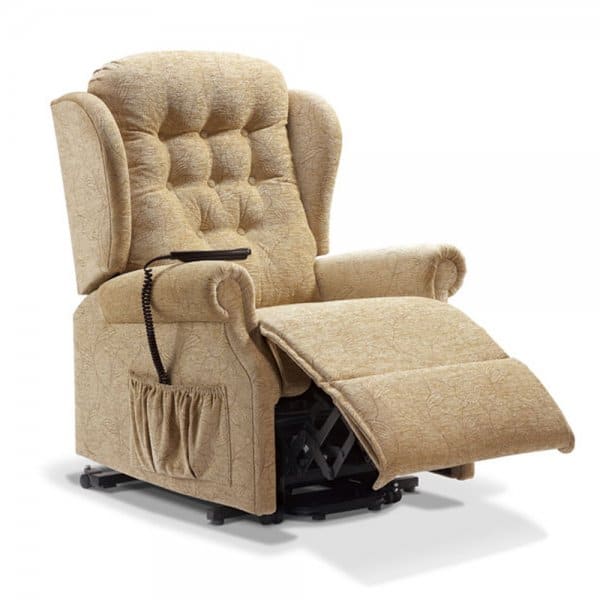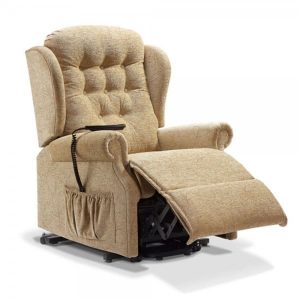 From Sherborne Upholstery comes the Lynton riser recliner chair range. This chair can stand you up and lay you down as well as put your feet up in front of the TV.
With an incredibly soft and supportive backrest and seat complimented by chaise seating and a fibre-filled back cushion the Lynton range represent quality throughout.
With both a single and double motor options the Lynton from Sherborne Upholstery has been designed to assist those with arthritis, rheumatism, Ms and other mobility restricting conditions.
Get in touch for availability