Primacare Pershore Rise & Recliner Chair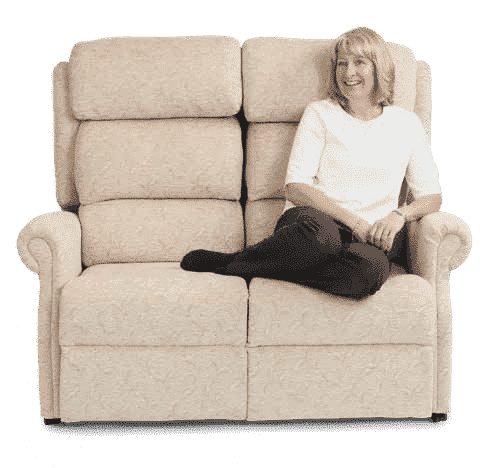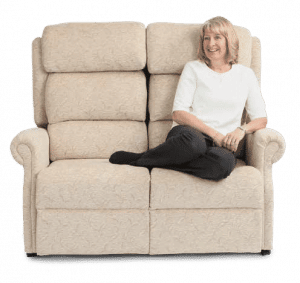 The Pershore rise and recliner chair is covered in a luxurious traditional fabric.
Sit in comfort with scroll armrests, a chaise footrest and a three pillow backrest. All the controls are stored in the remote inside a side pocket on the chair for easy access.
To make your Pershore recliner chair unique a range of fabrics, fillings and recliner options can be fitted to make sure the chair is perfect for you.  Both single and dual motor versions of the Pershore are available.
The Pershore from Primacare is available as a 2 seater sofa, 3 seater sofa, static chair, fireside chair and footstool.
We highly recommend the Pershore from Primacare as it's one of our most popular rise and recliner chairs to date.
Create the right chair for you
All our chairs from Primacare are availible with different fabric and different styles of back design as shown below.
If you would like to know more about how to purchase or customising the chair to suit you please use the button below to contact us.
Get in touch for availability