Primacare Denbigh Rise & Recliner Chair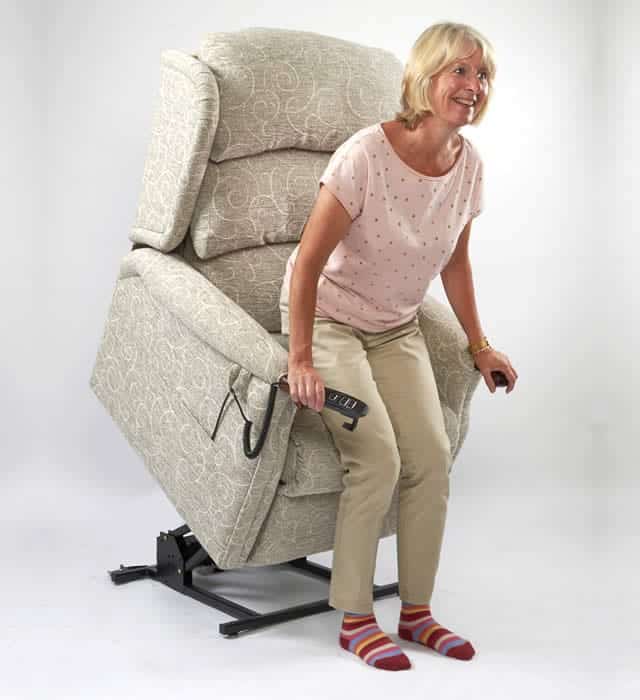 One of our most popular chairs is another from the Primacare range, the Primacare Denbigh is one of the most traditional and authentic riser recliner chairs on today's market.
Operated by a remote control kept on the side of the chair the Denbigh offers padded armrests and a chaise footrest to prove comfort and support to the user.
Like other products from Primacare the Denbigh is almost fully customisable and a range of recliner options and fabrics as well as cushion formations allow you to customise the chair to suit your needs.
Create the right chair for you
All our chairs from Primacare are availible with different fabric and different styles of back design as shown below.
If you would like to know more about how to purchase or customising the chair to suit you please use the button below to contact us.
Get in touch for availability