The Liberty lightweight mobility scooter from One Rehab is possibly one of the lightest scooters around which makes it perfect for nipping around without any fuss or bother.
The Liberty has been designed to be a lightweight mobility scooter however this does not mean that it suffers in performance.
Both comfort and an impressive travel range mean this lightweight mobility scooter ticks all the boxes!
Lightweight and Portable
It features a unique front shroud design that allows users of all heights to have a comfortable and safe position when seated.
Guaranteeing that you will be comfortable and in control on your journeys whether they're long or short. Users have reviewed the Rehab liberty to have a 'surprisingly a large amount of legroom' despite its small size, meaning almost anyone can use the Liberty mobility scooter.
Stress-Free Scootering
Lifting the Liberty into the back of a car is easy. Weighing only 41.8kg including the battery means you don't have the struggle and stress that you would normally associate of trying to lift a scooter into a car.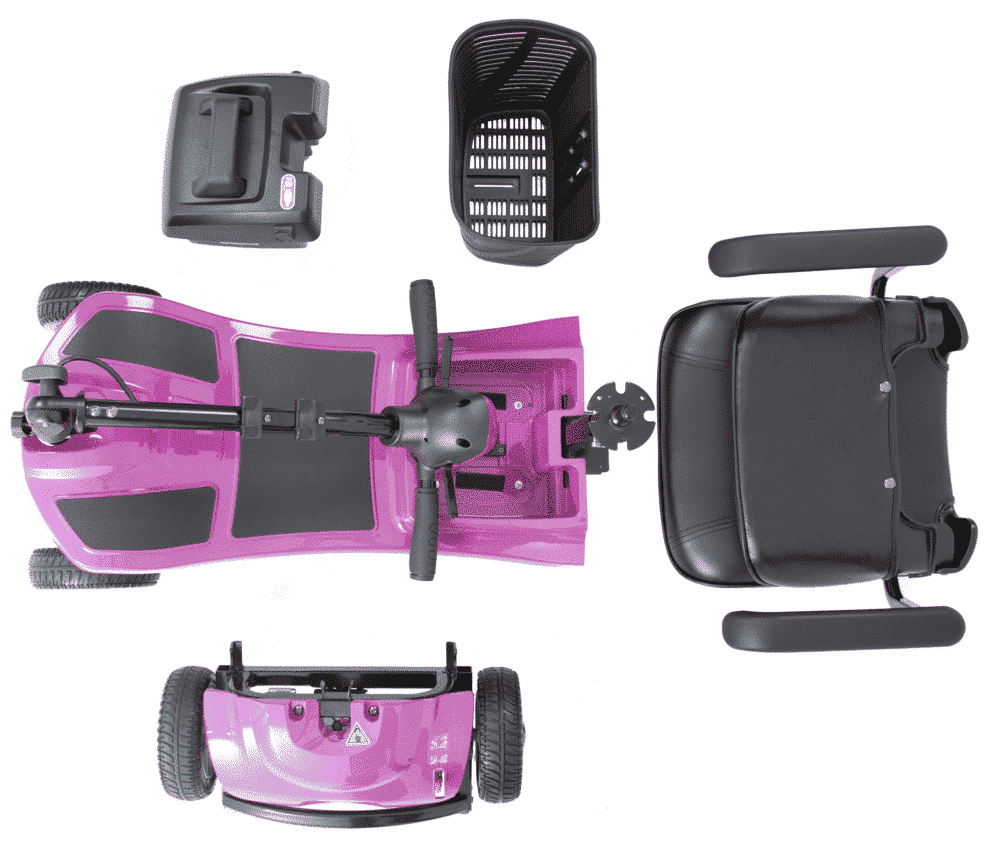 Furthermore because of the Libertys' unique docking design making sure it will fit into the boot of your car is no longer a worry.
This incredible lightweight scooter has been designed to be taken apart and put back together with ease.
Being able to dismantle the scooter into separate pieces is perfect if your car or storage space wouldn't accommodate the scooter normally. Those long journeys or finding where to store your scooter has just become that much easier.
Even with a lightweight and portable design, the Liberty can still tackle long journeys.
With  12ah batteries it has an impressive 10 miles travel range, ideal for popping around the shops or visiting friends and family.
The Liberty scooters' small size and great portability are ideal for someone who travels long distances and needs to take their scooter with them. For a lightweight mobility scooter, it's also very sturdy and stable as you would expect from One Rehab.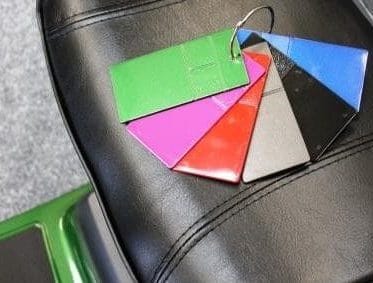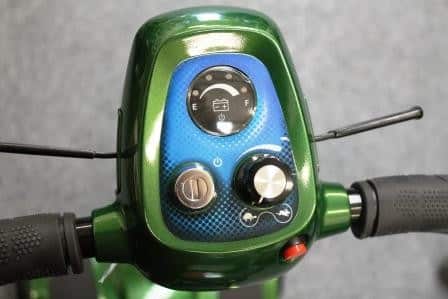 Comfortable and adjustable seating together with easy controls and a clear indicator on the amount of charge left located on the tiler the Liberty can be easily used and mastered by anyone.
One Rehab wanted you to not only feel good but look good too, the Liberty scooter comes in 6 fabulous colours to choose from.
Liberty Lightweight Mobility Scooter
Overall the Liberty mobility scooter from One Rehab is easy to use, hassle-free lightweight mobility scooter. Being incredibly easy to take apart and transport it's the perfect scooter for someone who wants a scooter to make quick and easy trips without the hassle and cost of a bulkier, heavier scooter.
If you have any questions or want to test drive the Liberty scooter for yourself please feel free to contact us or call in at one of our shops throughout Essex where you can get all the advice you will need about the Liberty scooter or any of the mobility scooters in our range.
 Key Features:
Overview
the ultra-lightweight scooter allows for quick and easy transport
COLOURS
 
FEATURES
Super lightweight design
Comfortable seating position
Heavy-duty battery available
MODEL
Liberty
MANUFACTURER
One Rehab
MAXIMIUM USER WEIGHT
18st / 115kg
LENGTH
102 cm / 40 inches
WIDTH
50.8 cm / 20 inches
HEIGHT
91.44 cm / 36 inches
GROUND CLEARANCE
3 inches
BATTERY
2 x 12AH 12V
RANGE
10 miles
MAXIMUM SPEED
4mph / 6kph
TURNING RADIUS
1210mm / 47.6″
FRONT WHEEL SIZE
190mm PU puncture proof
REAR WHEEL SIZE
190mm PU puncture proof
INDIVIDUAL HEAVIEST PART
2.2 st / 14.kg