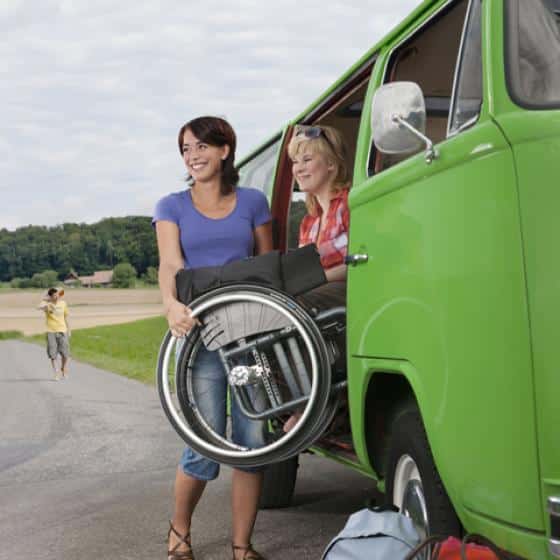 The Kuschall wheelchairs are designed for the individual. Highly customisable these wheelchairs use exclusive high-end materials such as titanium and carbon to give unparalleled drive and control for active people. Kuschall wheelchairs are as unique as you are.
The lives of thousands of people with reduced mobility have been changed due to the technical innovations introduced in 1978 by the wheelchairs founder Rainer Küschall. You can now experience the superior driving performance and exceptional strength of this stylish wheelchair.
All küschall wheelchairs are assembled in Witterswil (Switzerland) by küschall specialists to provide customers with the renowned 'Made in Switzerland' quality guarantee.
Kuschall Ultra Light Wheelchair
Go anywhere you want. Do anything you want.
The Ultra-light model is a light and compact chair designed to suit an active lifestyle, improving both high mobility and independence.
Go everywhere with this compact and lightweight folding frame chair that offers excellent driving capabilities for your everyday activates. The ultra light is highly configurable and features a 'one finger' folding system for easy storage.
Easy Transport and storage
The simple and easy folding system, the optional folding backrest and the adduction frame allows for a greater level of freedom without compromising on build quality and driving performance. As well as the adduction frame, the Ultra-light has many new features and choices including; a new cross-brace design, carbon mudguards and clothes guards and is offered in all küschall colours.
Incredibly configurable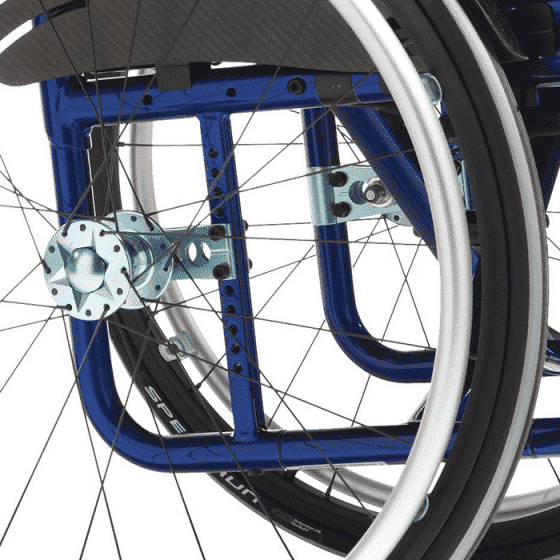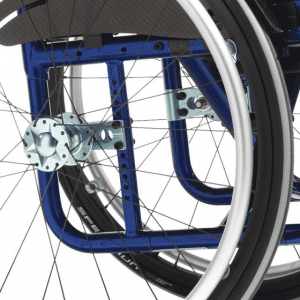 The high configuration possibilities allow the Ultra-light to cater for very specific needs, whilst the simplicity of its new adjustments makes it easy to manage.
The Ultra-light wheelchair offers the exact kind of support needed to push to the limit. The new design, driving performance as well as maneuverability has been created to suit the active daily life of the Ultra-light driver. It is an affordable chair designed to give the driving performance of a rigid chair.
Get in touch for availability