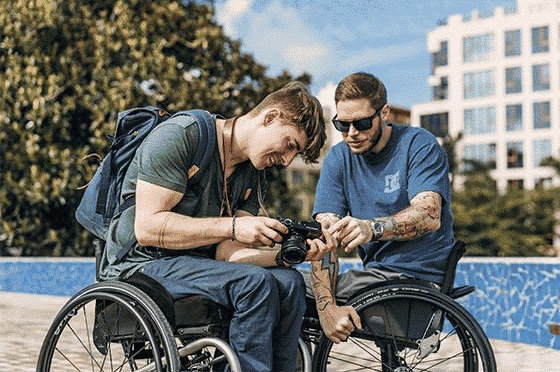 The Kuschall wheelchairs are designed for the individual. Highly customisable these wheelchairs use exclusive high-end materials such as titanium and carbon to give unparalleled drive and control for active people. Kuschall wheelchairs are as unique as you are.
The lives of thousands of people with reduced mobility have been changed due to the technical innovations introduced in 1978 by the wheelchairs founder Rainer Küschall. You can now experience the superior driving performance and exceptional strength of this stylish wheelchair.
All küschall wheelchairs are assembled in Witterswil (Switzerland) by küschall specialists to provide customers with the renowned 'Made in Switzerland' quality guarantee.
Kuschall K-Series Wheelchair
The classic adjustable rigid chair, the K-Series is a 'no limits' range with individuality at the heart of its design. This modern chair is suitable for highly active people who demand aesthetics combined with all-round strength and performance.
Always Reliable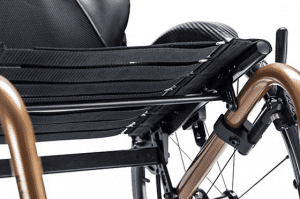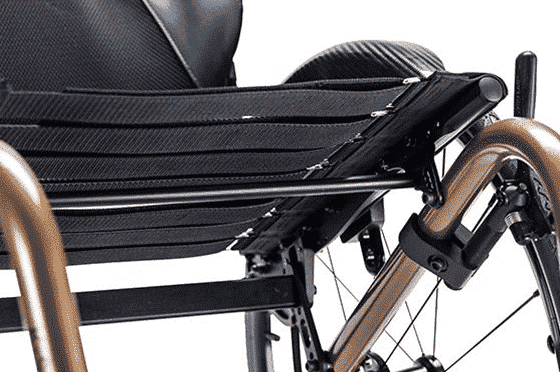 The Kuschall K-series wheelchairs feature a monotube rigid frame with a separate seat module allowing adjustments to be made easily and independently from the frame. Available in titanium, aluminium and carbon; makes it one of the lightest adjustable wheelchairs on the market.
The K-series chair is continually being improved. Kuschall engineers have redesigned key components with state of the art materials, including an aluminium chamber bar clamp and lighter wheel, clothes guards and upholstery options giving this chair a lighter feel but still providing the vast adjustment possibilities you expect from the K-series
Get in touch for availability