The Karma Martin wheelchair in both transit and self-propelled versions is a quality build as you would expect from Karma Mobility who are one of the most respected and innovative mobility equipment providers.
The Karma Martin wheelchair range is no exception, with its sturdy build made from aircraft-grade aluminium and modular design the user and attendant will have no trouble managing and using this wheelchair.
If you are unsure what wheelchair to buy please read through our  Guide to Buying a Manual Wheelchair to get a better understanding of what wheelchair will be right for you.
Karma Martin Heavy Duty Transit Wheelchair
High quality was the main focus when creating the Karma Martin, with many great features this transit wheelchair can support users day to day of 160kg in weight.
Puncture-proof tyres and an incredibly strong lightweight aluminium frame means you can ride easy with the peace of mind your chair is built from the best. Being one of our most popular transit wheelchairs comes at no surprise, the innovative cross-brace design offers support and stability like no other transit wheelchair.
Among many features there is height adjustable armrests which easily flip back to allow easy transfer on and off the chair. Quick-release wheels mean storing and transporting the Karma Martin is a breeze.
The Martin transit wheelchair offers a very high level of quality with many features that suit long term users up to 160KGs in weight.
Modular and adjustable
Being a modular wheelchair allows complete customisation. Being able to adjust the seat height and back tension will provide unparallel support and comfort. Safety is also no worry as the Karma Martin has been fully crash tested and is able to be used in vehicles whilst the user remains in the chair.
This wheelchair comes in a choice of two seat widths: 16″ and 18″.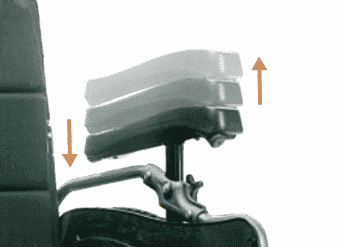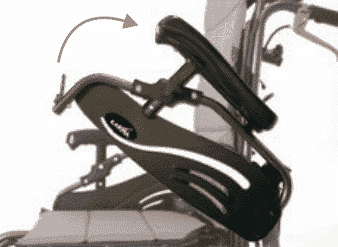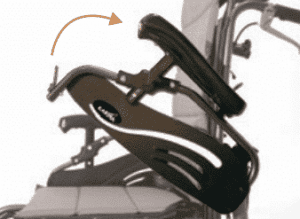 Amazing support
This heavy duty wheelchair can easily support weights of up to 25 stone on a daily basis. The Martin transit has progressive slowing brakes allowing the attendant full control of the wheelchair even when tackling slopes and hills.
The tension adjustable back together with adjustable seat depth, armrests, footrests and puncture-proof tyres and castors give the Karma Martin Wheelchair a solid and safe feel whilst still allowing for a comfortable drive.
Easy Mobility Services thoroughly recommend the Karma Martin wheelchair for its solid build and design qualities which are to be expected from a trusted mobility supplier such as Karma.
If you would like a demonstration of the Karma Martin Wheelchair or would like to take a look at any other wheelchair in our range please contact us today or call into one of our showrooms where one of our friendly staff members will be happy to answer any of your questions.
Get in touch for availability