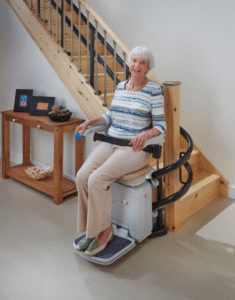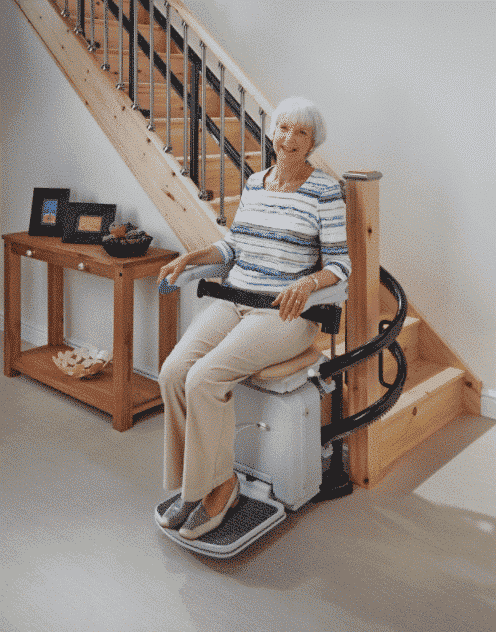 Handicare 2000 Curved Stairlift
The Handicare 2000 curved stairlift has the tightest track bend available of any stairlift available today.
This means it is suitable for a range of different types of staircases and will fit closely to the staircase leaving plenty of access room.
A twin rail system on the Handicare 2000 stairlift gives an exceptionally smooth and safe operation and comes in gun-metal and light grey colours as standard.
Colour options are also available to match the decor of your home.
All Handicare stairlifts are rigorously tested and independently inspected to the highest possible standards so you can have peace of mind that your stairlift will be safe and secure and won't let you down.
Choose from several options to simplify the use of your Handicare 2000 Curved Stairlift
The Handicare 2000 stairlift has many fantastic features as standard and can also be adapted for optional extras to enhance the stairlifts comfort and operation.
Automatic Seat Swivel Function: When you reach the floor, the seat automatically pivots to the landing. This system allows you to leave the stairlift safely.
Automatic folding footrest: it folds manually already by default. With the automatic option, this is done automatically when you are no longer using your device.
Automatic retractable rail: the retractable rail ensures that the end of the rail at the top of the stairs does not constitute an obstacle. This may be the case when there is a door next to the stairs, for example.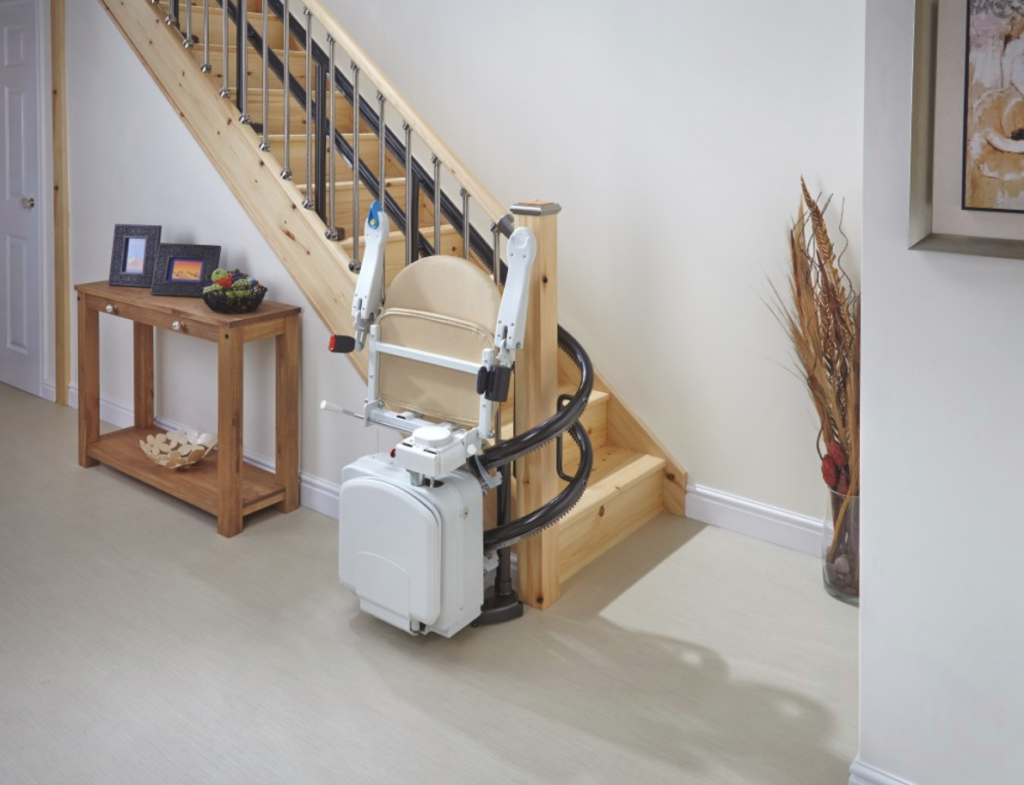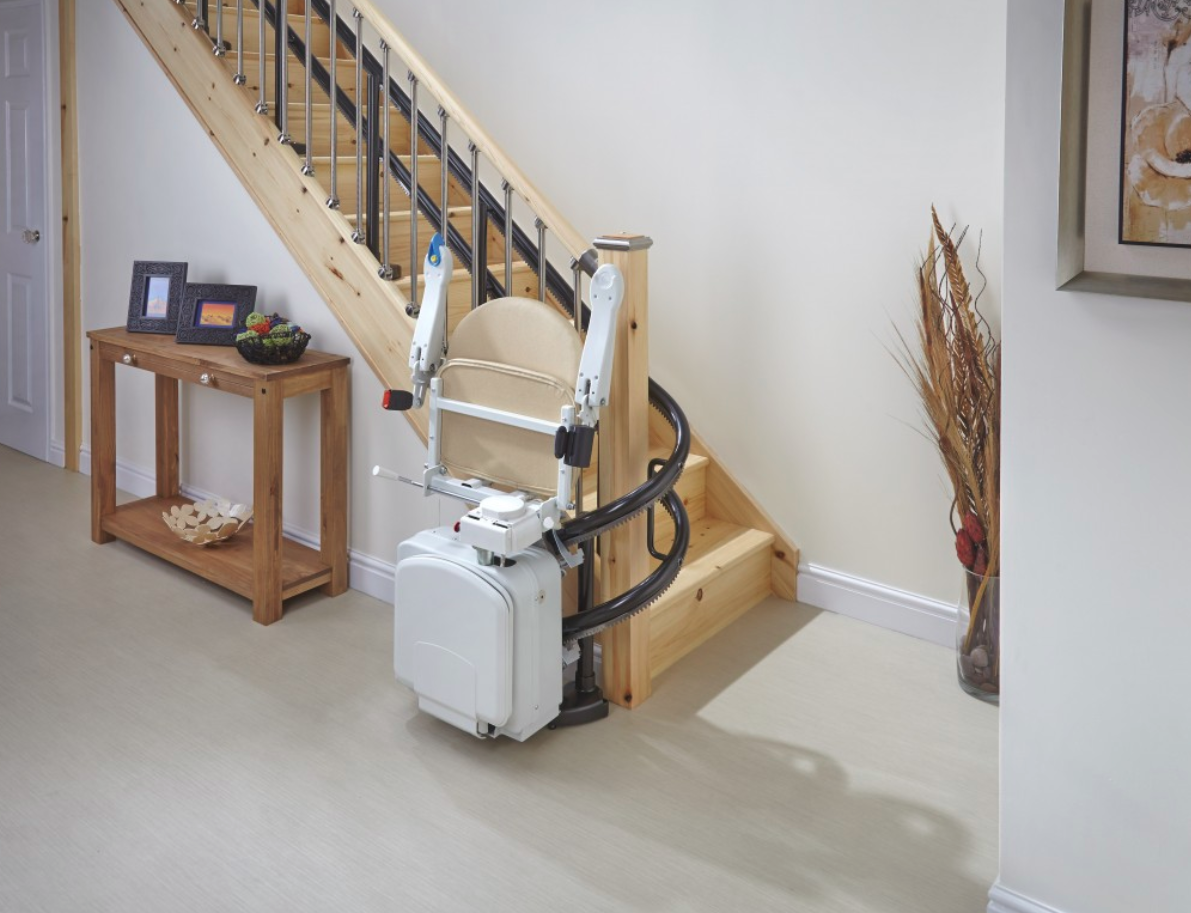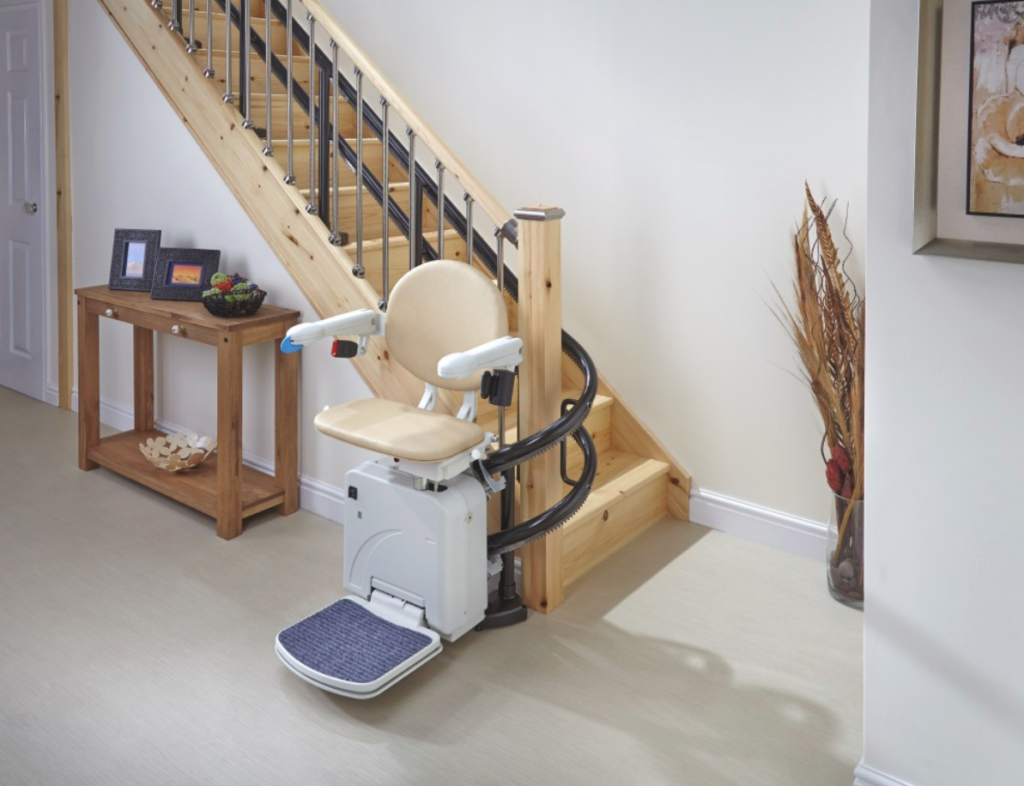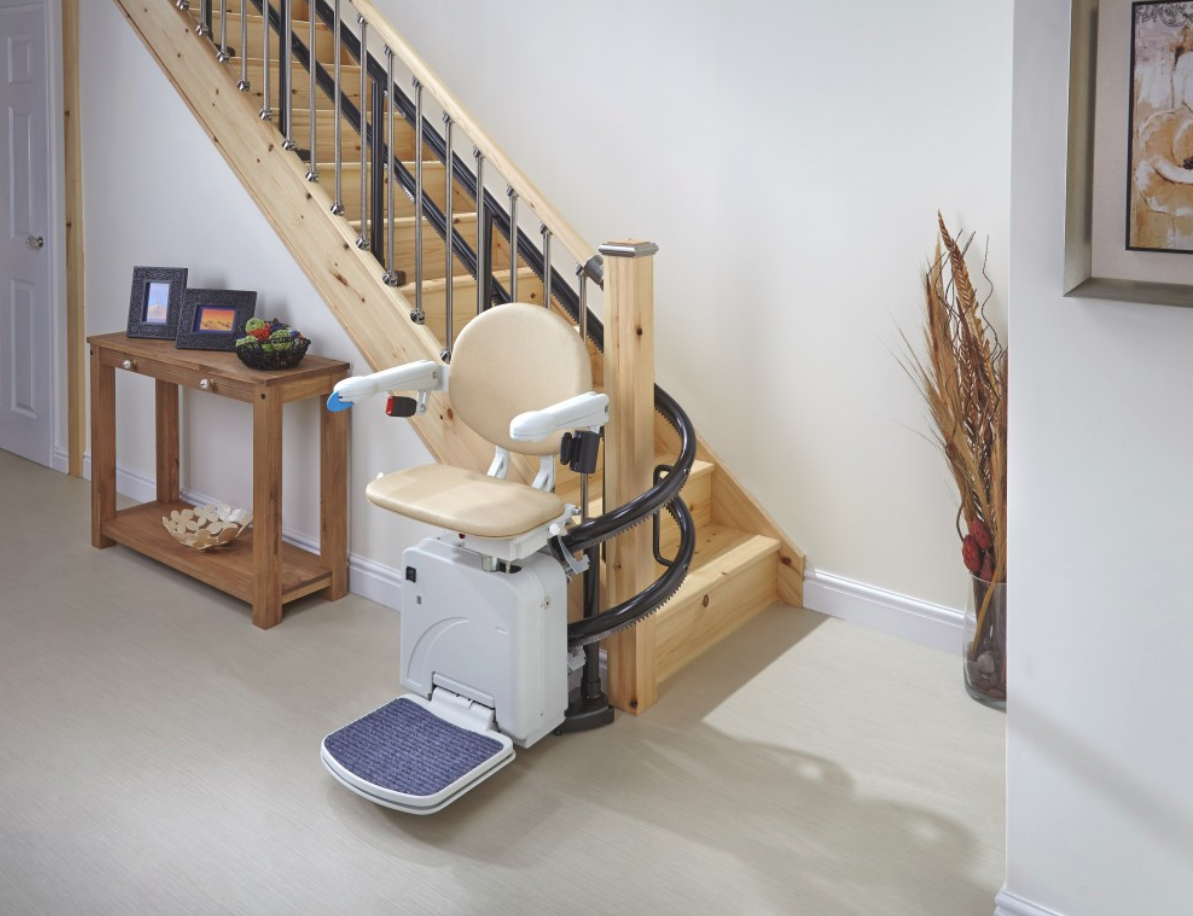 Seating Options:
The Handicare 2000 stairlift has several seating options and a variety of colours to suit the decor of your home. All the Handicare 2000 seats are easy to keep clean and offer the user comfort and stability when riding the stairlift.
Smart Seat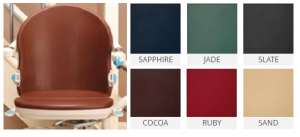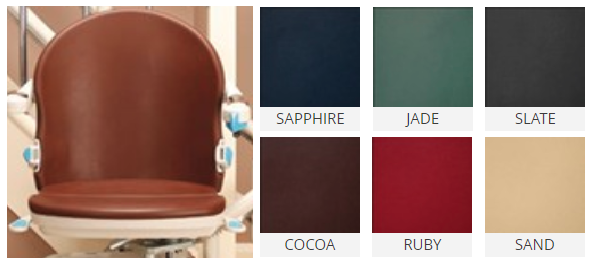 The Smart seat is supplied with wipe clean, flame retardant upholstery in a choice of five colours. You can even replace upholstery later should you wish to change your colour scheme.
Simplicity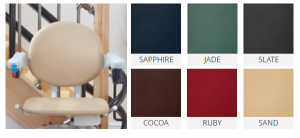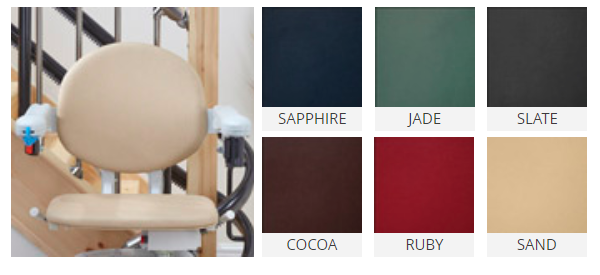 A reinforced seat with a thick padding guarantees you optimal comfort during its daily use. Designed in collaboration with health professionals, this ergonomic, non-slip design features an adjustable seat and backrest for a secure fit.
Perch Seat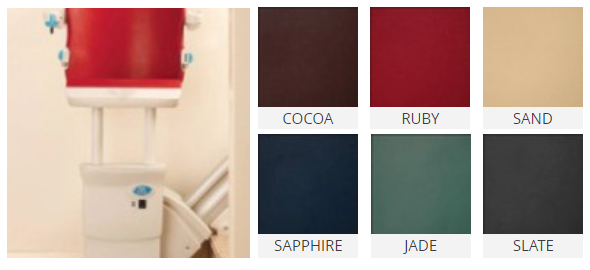 In addition to the standard model, you can also opt for the pole seat (sit-stand). This seat is specifically designed for people who have difficulty moving their knees.
Hinged Track and Folding Footrest for Optimal Space
The footrest of the Handicare 2000 Curved Stairlift folds manually. The stairlift has, therefore, a minimal footprint. In addition, the custom rail has been designed to perfectly match your staircase, allowing a total optimization of the space.
Stairlift Installation Service
Easy Mobility Services have expert stairlift installers with many years of experience. Many people are under the impression that having a stairlift installed is a major undertaking and will take some time to do.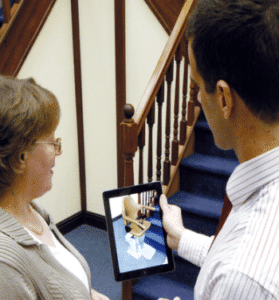 Our stairlift installer will be able to install a stairlift in your home in only a few hours leaving your home clean and tidy after the installation is complete.
Before any work is started our surveyor will come to your home and carry out a site survey using the latest photographic technology.
They will be able to give you advice on what type of stairlift will be suitable for your staircase and will be able to answer any questions you have about the process.
We will be able to show you what your stairlift will look like using the Handicare Vision App.
Only once you are completely satisfied and happy for the stairlift to be fitted will the installation begin. Further information about having a stairlift installed can be found on our stairlift guide page.
If you would like to know more about the Handicare 2000 Curved Stairlift or having a stairlift fitted in your home please feel free to contact us or visit one of our mobility shops across Essex and talk to one of our friendly staff. We have working stairlifts for you to try out for yourself at our mobility shops in Basildon and Colchester.
Download the user manual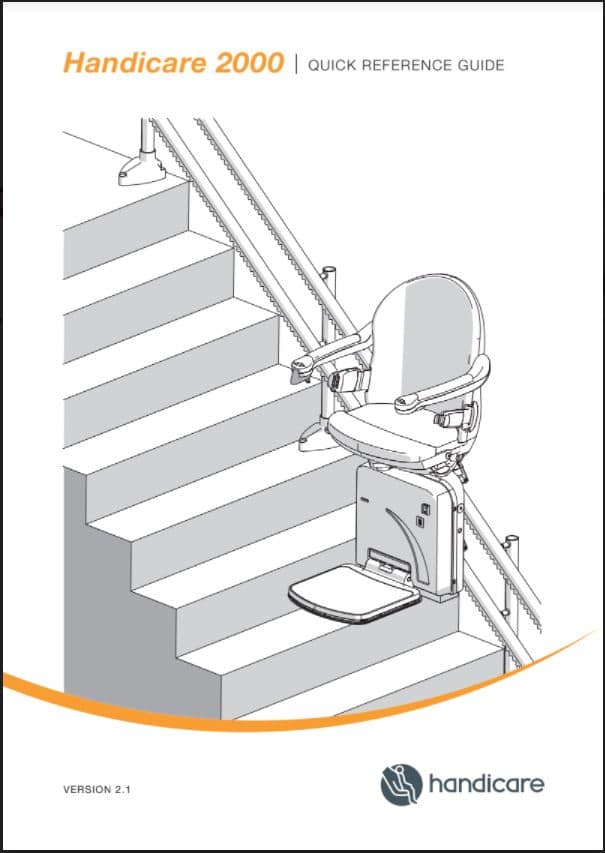 Get in touch for availability