Electric Mobility Hamble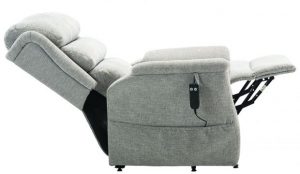 The impressive Hamble from Electric Mobility does not disappoint. Offering incredible comfort with the wonderful 3 teir padded waterfall back cushions as well as an incredibly easy to use handset makes it one of the most versatile and practical chairs on today's market.
Quality and Usability
Produced from the respected manufactures, Electric Mobility you can be certain The Hamble has been crafted to the highest quality. The easy to use two-button handset controls have been specifically designed to avoid confusion and as a result operating the chair is a breeze. The motor has been engineered to produce a smooth motion when tilting back and forward to prevent any jumps or jolts that would likely cause aches and pains.
Being able to lower you to sit or lift you to an almost standing position makes The Hamble one of the most supportive chairs you can buy today. For your safety, there is also a battery back up system. In the event of a power failure, this enables the chair to gently rise and lift you up.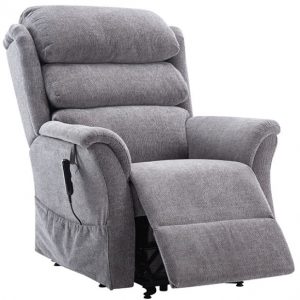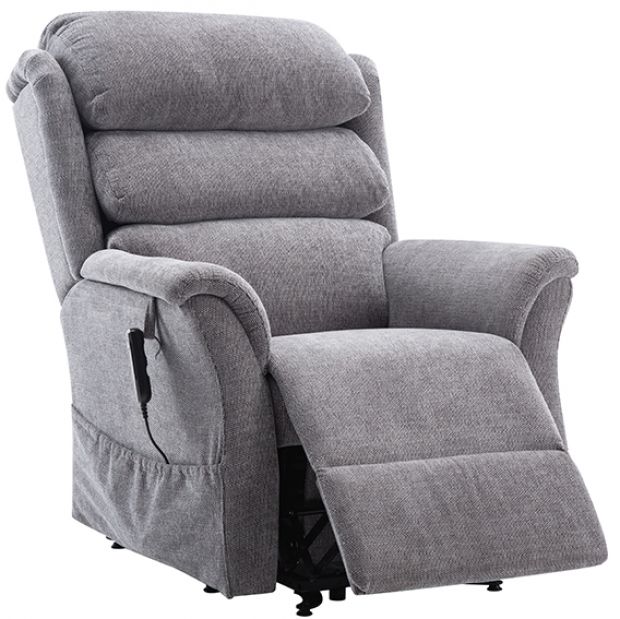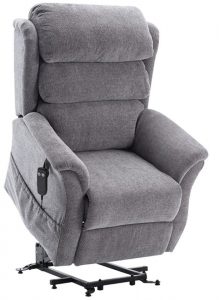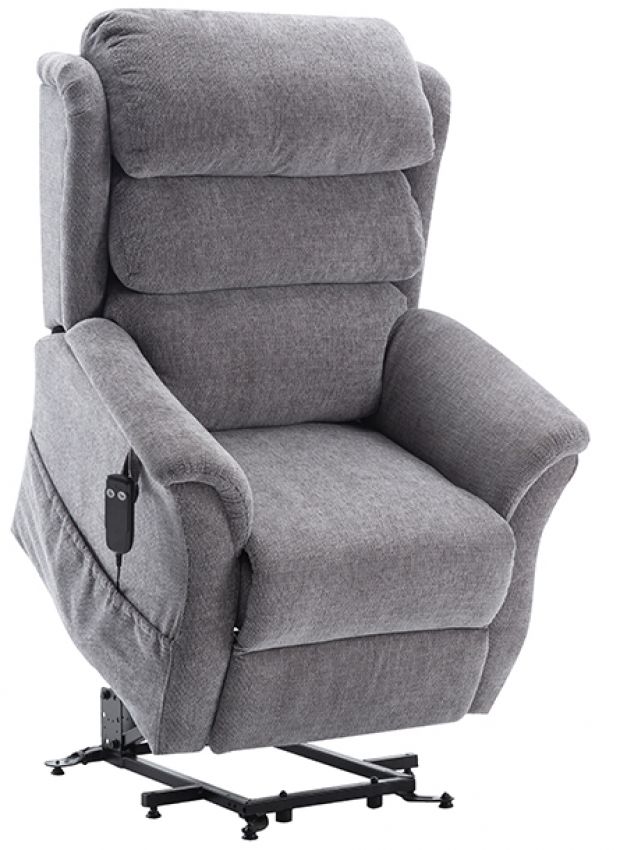 Comfortable and Customisable
Available in two new attractive and hard-wearing Lille fabrics, the Charcoal and Cedar colours on offer should blend in with almost any room. Having a waterfall back with three tiers of adjustable padding offers superb levels of comfort and support. The armrests have been over-padded, again, to offer higher levels of comfort than some comparable, more expensive riser chairs.
Practicality and versatility combined with modern styling are the key features which make the Royal one of the most popular chairs on the market.
---
If you would like to know more about how to purchase or customising the chair to suit you please use the button below to contact us.
Get in touch for availability