The Dashi Eco powered wheelchair is a low-cost, lightweight powered wheelchair with exceptional performance. The Dashi Eco is suitable for both indoor and outdoor use. This powered wheelchair may be lightweight but it is still more than capable of delivering great performance for users up to 19st. The Dashi Eco is also available in three sizes; 16", 18" and 20" With an impressive 10-mile travel distance the Dashi Eco powerchair is the perfect choice for anyone looking for a powered wheelchair that is affordable and versatile.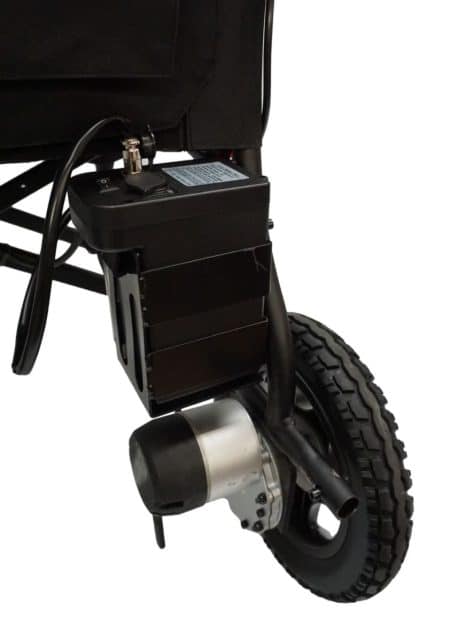 The small inline motors fitted to the Dashi Eco powerchair offer a design that is elegant and compact. The Dasi Eco comes with puncture-resistant front wheels and pneumatic rear wheels which provide a reliable and comfortable performance and an exceptionally comfortable ride. The padded seat and backrest also add to your comfort wherever your journey takes you.
Simple and versatile controls
The Dashi Eco powered wheelchair also offers an easy-to-use joystick, unlike many other powered wheelchairs. This powered wheelchair has exceptional manoeuvrability. The joystick can also be attached to either armrest making it super easy to use if you are left or right-handed. The joystick can even be easily moved to fit on the wheelchair handles so allowing an attendant to control the chair.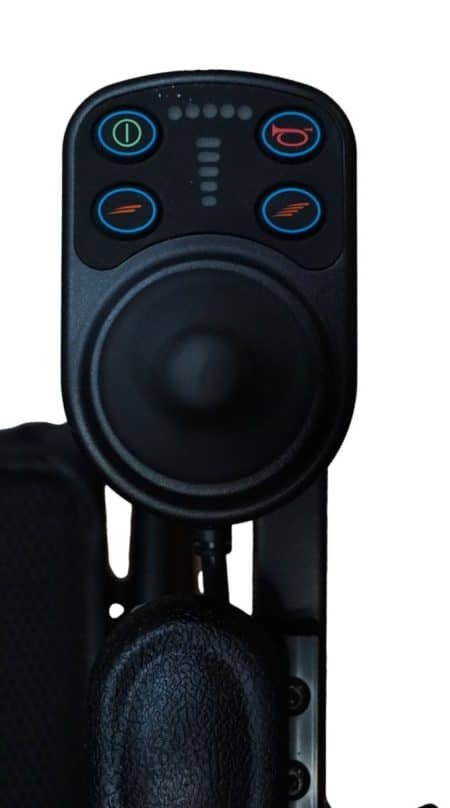 Easy to transport and store
Storing and transporting the Dashi Eco is simple and easy. The 12ah battery is easily removed for charging and the chair can be folded down to an extremely compact size allowing ti to be easily transported in the boot of a car and stored in a closet at home. The three alternative seat sizes of the Dashi Eco powerchair and its all-around performance and cost make it an ideal choice for many people.

R Healthcare Dashi ECO Powered Wheelchair
Available in 3 seat sizes
Battery: 12Ah airline-friendly lithium-ion
Dashi Eco Powerchair weight: 23 kgs (50.75 lbs)
Maximum user weight: 120 kgs (18.9 stone)