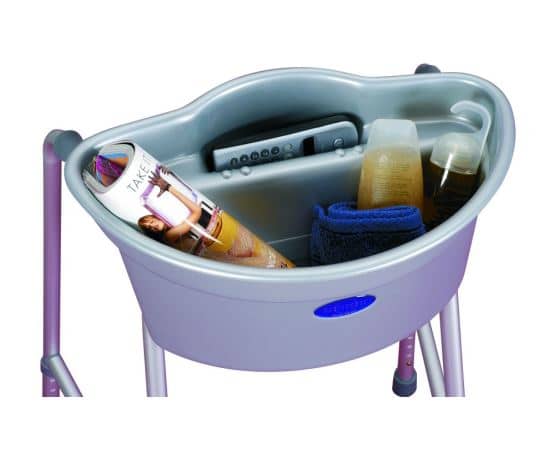 The Buckingham walking frame caddy has been developed by experts in the healthcare industry.
The caddy is easily fitted to most models of walking frames and allows users to effectively and safely carry their personal belongings and daily living items. Often this means it will replace the need for a trolley and allows the user to operate often without the need for a carer.
The Buckingham Caddy has small and large compartments in order to separate specific items. The tray that fits on top can safely hold a plate of food and drinks cups and is able to catch any spillages.
The Buckingham Caddy is made from tough but lightweight plastic and is dishwasher safe. Drainage holes make for quick and easy drying.
Bucking caddy dimensions:
Maximum carrying weight 2kg.
Width without tray 434mm (17″).
Width with tray 457mm (18″).
Depth with tray 310mm (12.25″).