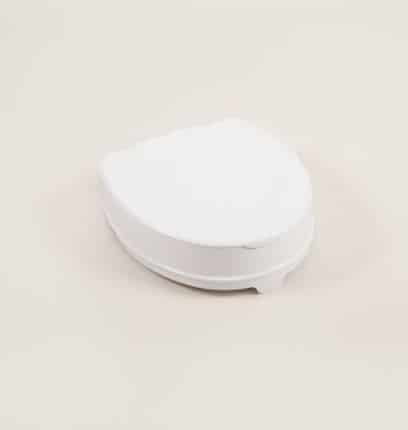 The Atlantis raised toilet seats are available in 3 height sizes and either with or without a lid. The lid can be used as a bathroom seat.
This toilet seat is lightweight and easy to install. All the parts can all be cleaned with warm water and a neutral cleanser or totally immersed in water.
They can also be autoclaved.
Total width 36.5cm and total length 40.5cm. Please follow instruction for use.