The All Window Mobility Scooter Canopy is similar to the Deluxe mobility scooter canopy but has clear vinyl all around with the exception of the roof which can be made to the colour of the customer's choice.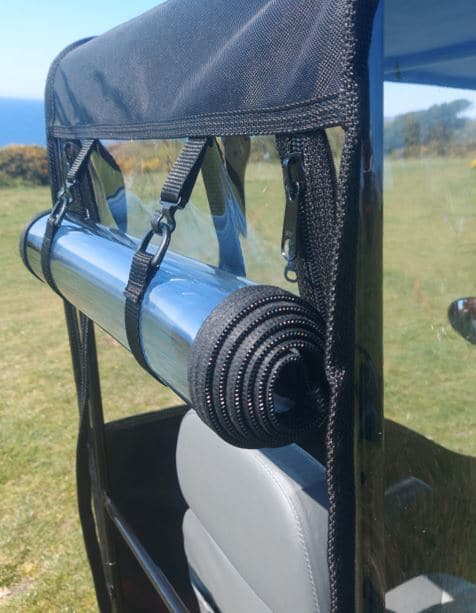 The large zipped rolled-up doors on either side of the canopy allow easy access from either side of the scooter.
Both doors are able to easily roll up in seconds and secure to the inbuilt attachments for whatever the weather conditions are outside.
With full windows at the front and back of the scooter and the added benefit of a roll-up back window as well, visibility is not impaired in any way.
The canopy design ensures the scooter lights are still visible for use at night.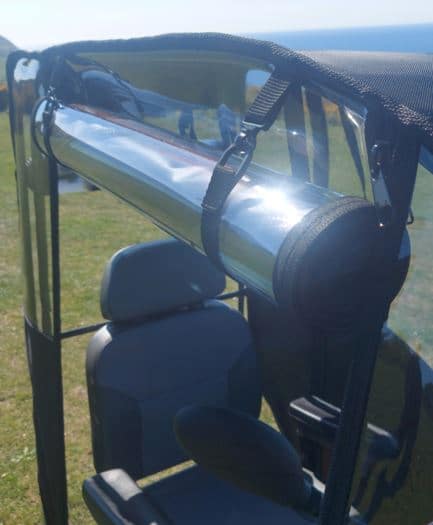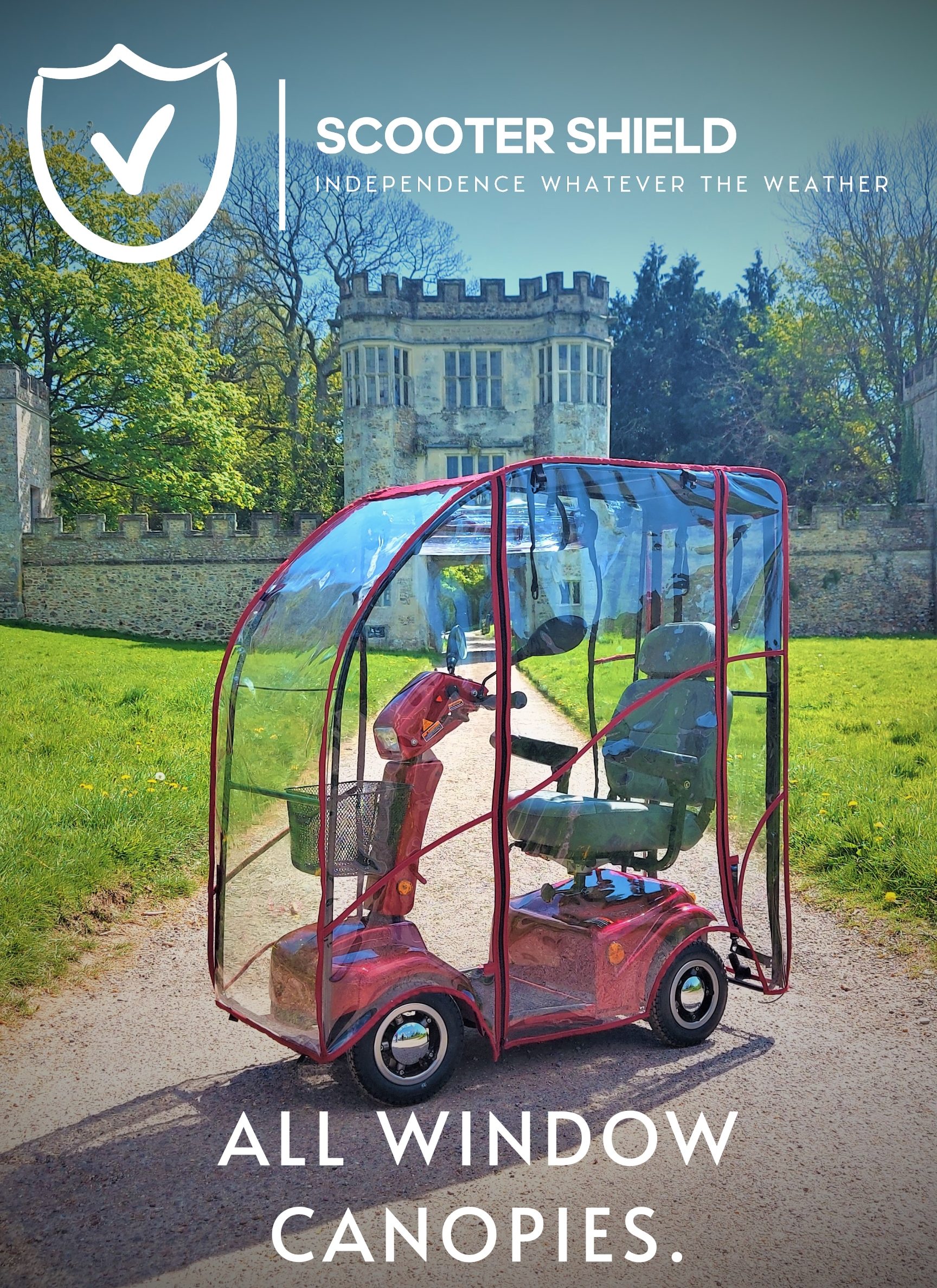 All Windowed Mobility Scooter Canopy Fitting
The All Window Mobility Scooter Canopy can easily be fitted by bolting the front and back brackets onto your mobility scooter and then slotting the rest of the framework together. The canopy is then simply laid over the framework, securing it into place with velcro straps.
Due to the detailed nature of this product and the number of different styles we have made available, please contact us for availability and the model number of your mobility scooter so we can quote you for the correct canopy.