Deluxe Profiling Beds
Welcome to the Royale Reliqua range of handcrafted, electrically adjustable beds. If you are looking for comfort, quality and style then the Royale Reliqua range is for you!
All of our beds are handcrafted here in Britain to the highest standards of workmanship and are supplied with the reliable and durable Okin motors and actions.
The Royale Reliqua range offers unlimited choice and potential to customize each bed individually. The options available include adjusting the height and length of each bed, drawer positioning within each bed, bed base style and of course fabric selection. All of our bed ranges can be manufactured with upgraded weight limits of 26 or 36 stone
Fabric Options
Chenille Collection
Crystal Collection

Leatherette Collection

Mattress Options
We know and appreciate how important a good night's sleep is!
All our mattresses are manufactured using the finest materials and fillings to offer the highest quality mattress available. Whether it is a Memory Foam, Pocket Sprung, Memory Foam Extra or (our most popular one of all,) the Pocket/Memory mattress, you can be assured of perfect comfort night & day. All mattresses are available in the same weight specifications (26 and 36 Stone) as the beds.
We offer 5 mattress types, each with a different firmness indicator, so are able to cater for everyone's tastes.
Our range of beds come with a 3-year guarantee with an option to upgrade to a 10-year guarantee upon request.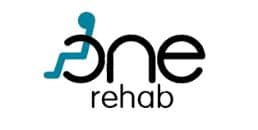 Showing all 4 results