We stock a wide range of Bath Seats specifically for disabled people and the elderly.   Because we understand that it isn't always possible for our customers to fully lower themselves in to a bath, and help them chose the right products to enable them to enjoy a relaxing bath.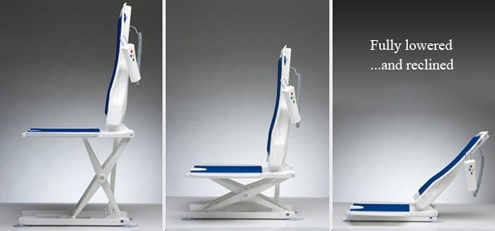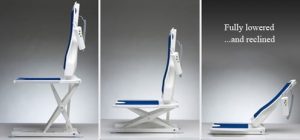 For people who live in accommodation that does not provide a wet room or shower it is vital that they have a safe way to use the bath.
Bath Seats for Disabled
Our bath seats can be used by children and adults with disabilities.  They enable people to sit higher in the bath meaning that they do not need to fully lower themselves.  Additionally we sell a range of grab rails and cushions to help reduce the risk of slips and falls.
Most of our bath seats come in a range of sizes and are portable, meaning that they can be used in any bath. Ideal for people who visit friends or family.  Alternatively there are options involving fixed systems.
We also have a range of products that are specially designed for larger customers.  There are also a selection of seats that are suitable for use in a shower.
We have showrooms throughout Essex and you are welcome to visit us to see our full range of bath seats.