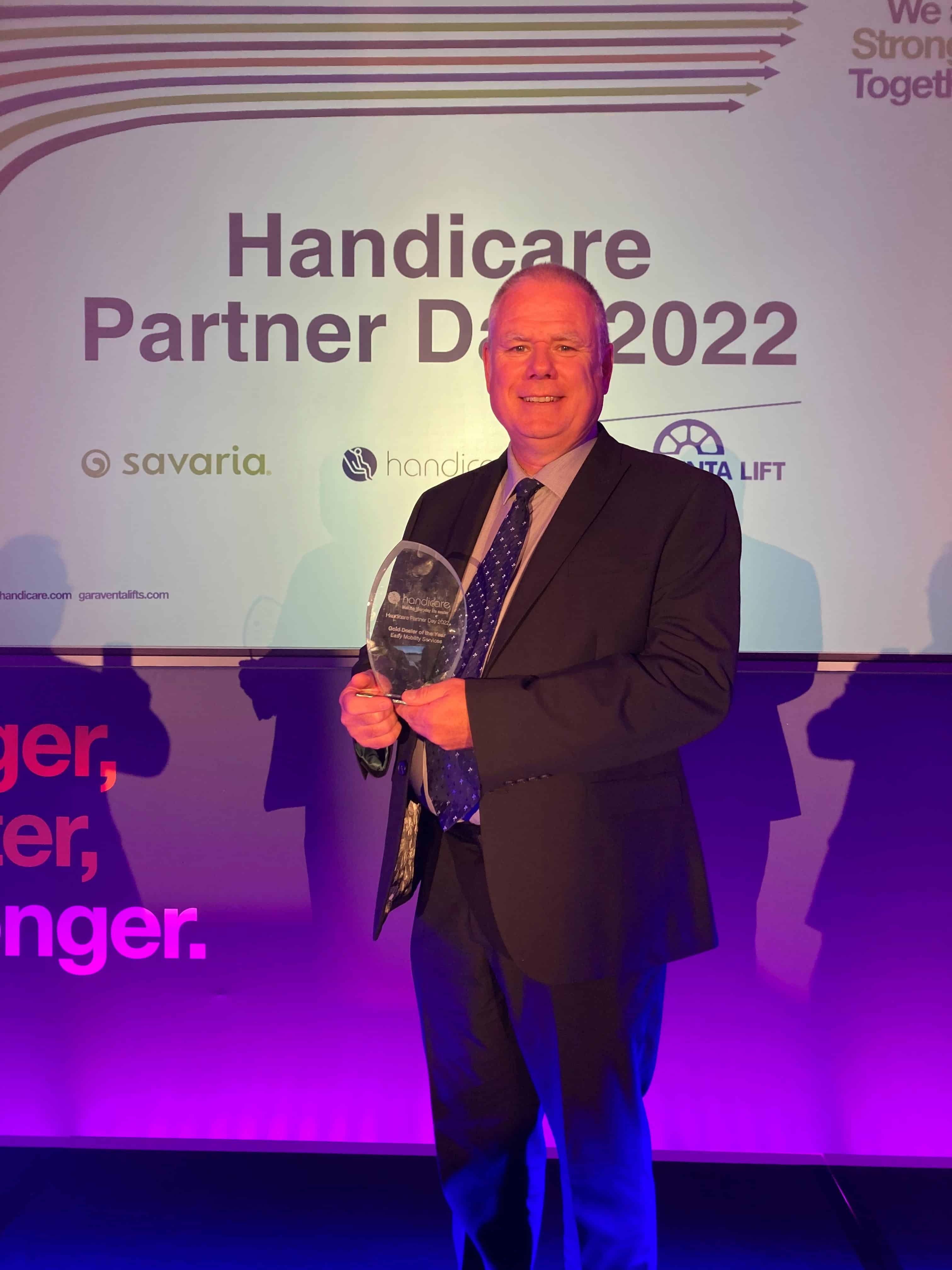 Handicare invited its national network of partners to the prestigious event held in Manchester to celebrate and thank them for all of their achievements, especially in light of the difficulties everyone has faced in the last few years.
Easy Mobility Services were absolutely thrilled to receive the Gold Dealer of the Year 2022 award from Handicare.
Project Coordinator Richard Bennett was delighted to accept the award from Paul Stockdill at Handicare.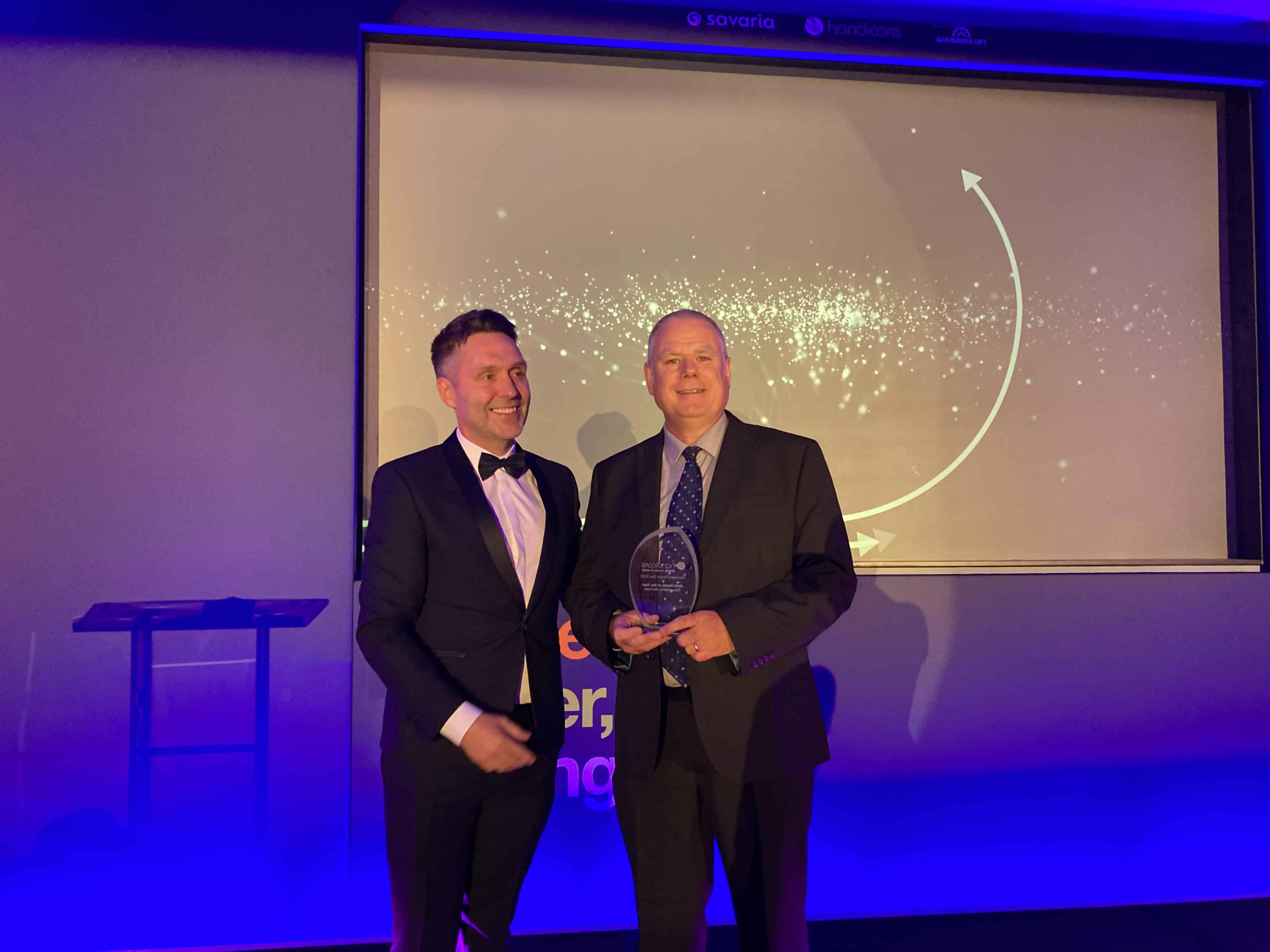 Paul Vicary the Managing Director at Easy Mobility Services commented "We are proud of our teams for achieving this award and thank them for their hard work and commitment to our Stairlift clients"
Paul Stockdill thanked partners for their successful year of trade sales: "It was brilliant to see all our partners together again, celebrating everything we've achieved.
"Our trade network is incredibly strong, and this was a great opportunity for us to thank everyone for working extremely hard to make this a successful year in the face of unprecedented circumstances.
Partners were introduced to the new range, of Handicare products now available in the UK.
Workshops by R&D specialists introduced new stairlift products too – Savaria's K2 straight stairlift can now be bought directly through Handicare, and the launch of the 4000 curved stairlift showcased its new improved technology for Handicare's smoothest ride yet.
The day ended with a black-tie dinner and the prestigious Handicare Awards to thank partners for the growth they have achieved over the past year.