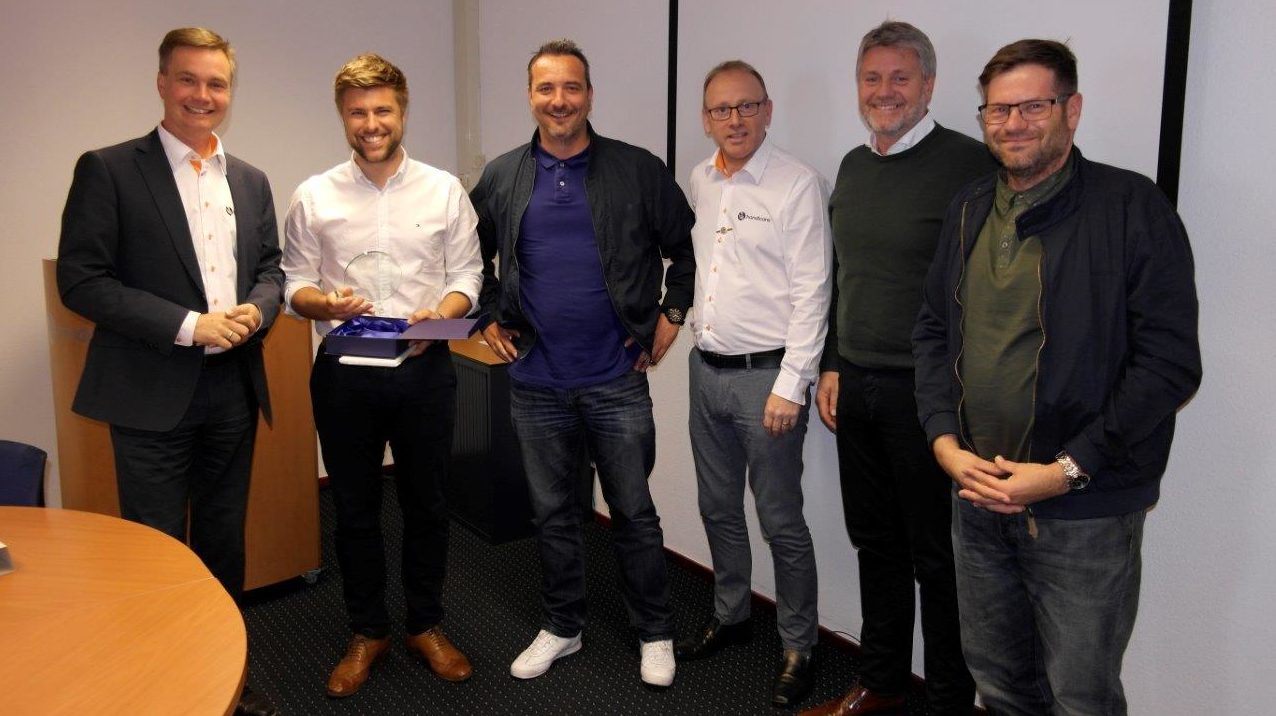 We want to say a big thank you to everyone at Handicare for an amazing time whilst visiting the Handicare Accessibility HQ in Holland.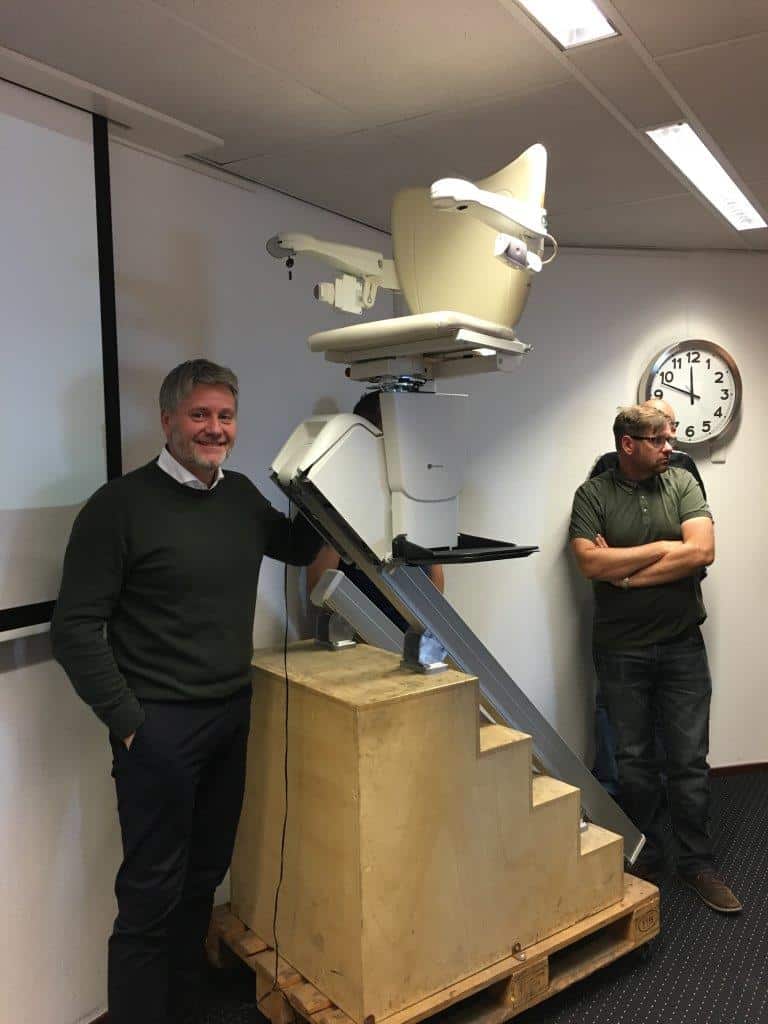 The trip was arranged for a number of reasons, but mainly to thank us for the continued growth over the last couple of years and to treat the guys on the road who work with the products on a day to day basis.
Latest Stairlift Technology
It was also an opportunity for the team at Handicare to show us the new and very impressive robotics they now use for rail production.
At the end of the trip, we were honoured to receive a beautiful trophy from Handicare to acknowledge 11 years of loyalty and partnership.
Once again we would like to thank all at Handicare for making our trip to their facilities such an enjoyable one!
Stairlifts at Easy Mobility Services
We pride ourselves in giving our customers a service that is second to none from start to finish! We have working stairlifts for our customers to try at our Braintree and Colchester mobility shops.
All of our stairlift installers are fully trained and experienced and after every installation, a full product handover is completed. Furthermore, to complement our excellent after-sales service, we also offer a 24-hour emergency contact number, and 'out of hours' breakdown service.
If you would like to know more about stairlifts including which one will be right for you and your home, please feel free to contact us or call into one of our mobility shops and speak to one of our friendly and helpful team who will be more than happy to answer any questions you have.