Buying a Mobility Scooter is quite a significant commitment, so it's important to give some careful thought to the type of scooter you need.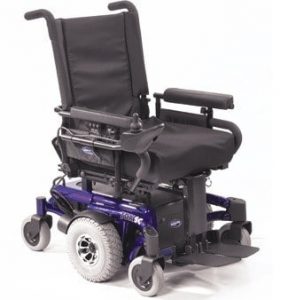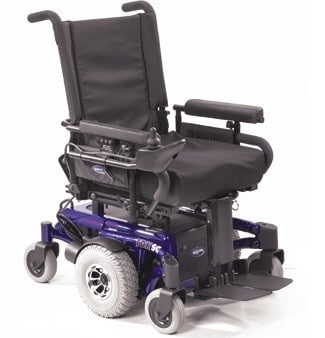 This mobility scooter buying guide covers a few of the most important considerations:
Your budget
Your Home
The types of journey you are likely to make most often
Whether you need storage (shopping or personal care)
In law Mobility Scooters are referred to as "invalid carriages".  There are three classes defined by legislation. These are:
Class One: Manual Wheelchairs, either self propelled or attendant propelled.
Class Two: Electrically propelled wheelchairs and scooters.  Can only be used on footpaths and must not exceed 4mph (6.4kph).
Class Three: Electrically propelled wheelchairs and scooters.  Can be used on roads and public highways.  Maximum speed of 8mph (12.8kph).  Some class three scooters can have also operate in class two mode when on foot paths.
You can read more about the rules for mobility scooters and powered wheelchairs on the government website.
Mobility scooters will always have two rear wheels, but may have two, three or four additional wheels for stability and manoeuvrability.  They can be either rear, centre or front wheel driven.  The rear wheel drive scooters tend be suited for carrying heavier users and outdoor use.
Budget
Mobility scooters vary greatly in price.  The price will largely depend on the capabilities of the scooter and any non-standard extras you may wish to include.  There are some excellent value scooters available on the market today starting at a few hundred pounds.  Some of the more capable and higher specification scooters can be significantly more expensive.
When you first start thinking about investing in a mobility scooter you might find it useful to compile a list of the most important features to you.  There are various finance options available so feel free to contact us to discuss your budget.
Your Home
You may find it helpful to think about your home first.  Will the scooter fit through the doors if you need to use it to get around the house.  Is the gate, or garden path wide enough to accommodate it?  Also think about where you will keep the scooter when not in use.  For example will you need to remove the batteries for charging?
You may need to consider whether you need to carry out any modifications to your home, such as access ramps.  And also give some thought to security.
Do you envisage taking the scooter away with you.  For example on holiday or day trips.  Some scooters and wheelchairs are designed to fold down for transportation, whereas this is not an option some of the larger ones.
Journey Types
When considering your typical journey you will have to take into account the battery life and how often you will charge the scooter.  The range that a scooter can cope will vary depending on the terrain and how much weight it is carrying. Some scooters have ranges of 30+ miles, but again this might be something that is limited by your budget.  However all scooters should be able to achieve a minimum range of 6 miles.
If you live in a rural area you may find that a scooter capable of handling all terrains more suitable.  There are some scooters on the market that can literally handle just about any off-road terrain. Typically these scooters may have four wheels and fall in the class three category.  If being used on the highway then headlights, indicators, a horn, brakes and reflectors are essential.
People living in urban areas with good accessibility will be less concerned about all terrain capability. If you are going to be mostly using your scooter indoors or for trips to the shops then manoeuvrability and the ability to carry small loads (such as shopping) are likely to be an important consideration.
Storage and Weight Capacity
All mobility scooters have a maximum weight rating.  This will be the weight of the user and any other items being carried.  Weight is an important factor in choosing the right mobility scooter, and we appreciate that it is also a very personal thing to discuss.  If you are concerned that you may be near the limits of a particular scooter's specification we will discuss the alternative options with you.
Some scooters have built in storage for carrying personal care items or shopping.  Whereas on others these my be optional extras.  It is worth checking what you are ordering and making sure that you understand what are standard items and what are paid for extras.
There are other considerations such as insurance and the variety of accessories that are available. Overall it is worth remembering that you are going to be spending a lot of time with your scooter, and time taken researching and test driving scooters will be well spent.
You can contact Easy Mobility Services at any of our shops or telephone us for advice.