Mobility Aids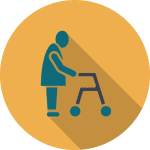 Mobility aids for day to day living can have a major impact on the quality … [Read More]
Motability Scheme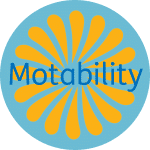 Easy Mobility are  a registered dealer for the Motability scheme. The … [Read More]
Service & Repair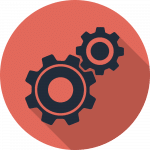 Our service department is a busy thriving department with a dedicated … [Read More]
Mobility Equipment from Easy Mobility
For over a decade Easy Mobility have been supplying and servicing mobility equipment. We would like to say thank you to our existing customers who support us with repeat business, and recommend us to their friends and family.
We have now grown to become one of the largest suppliers of mobility products in the UK. At Easy Mobility, the team has a sensible mantra – "care for the customer".
This level of service is echoed across all of our Easy Mobility shops in Braintree, Chelmsford, Colchester and Clacton.
We provide trustworthy advice to make sure the product chosen is perfect for individual needs, and a full labour and parts warranty is available with every product we sell. A range of products are stocked, from a simple pair of slippers and grab rails to stair lifts, curved or straight, wheelchairs and Electric Beds also we specialise in Power Chairs. All of which make life easier.
For those who cannot visit one of our showrooms, we offer a home service which many of our regular customers rely on. Easy Mobility offers a 24 hour seven-days-a-week callout service for high-dependency products, with no callout charge within 20 miles of the showroom.
With high levels of satisfaction, reassurance and trust, as well as being a member of the 'Buy with Confidence' scheme and trading standards approved, the team at Easy Mobility likes to think it is not just a retailer for mobility products, but more of a complete service for our customers.
Authorised and Regulated by the Financial Conduct Authority
Easymobility East Anglian Trading Ltd trading as Easymobility Services Reg.no. 5782682
Product of the Month
Every month we will select what we think is our best product and post it here.
ST 1 Lightweight Mobility Scooter
RRP £995
Offer Price Just £595
Testimonials
Sincere gratitude and admiration
I have just collected the New Road King mobility scooter from Tony the New Street Shop Chelmsford Manager. I wish to place on record my sincere gratitude and admiration for the way that, as in all my previous contact with Easy Mobility over several years, your customer service goes well beyond what might be expected from […]

Customers who have used the services of Easy Mobility will know how welcoming, friendly and helpful the staff are.Now, their commitment to providing a good service and ensuring customer … [Read More]
Easy Mobility are a registered dealer for the Motability scheme.The scheme enables disabled people to use their government-funded mobility allowance to buy a new Scooter or powered … [Read More]
From moving around the home safely to being mobile out and about, mobility walking aids can provide that extra assistance when required.Our mobility walking aid range includes several different … [Read More]